Poetry brightens up Richmond's shop windows

1 March 2021
Arts Richmond has collaborated with Be Richmond, the brand persona of Richmond Business Improvement District, to brighten up Richmond town centre.
During the first lockdown, Arts Richmond launched an initiative encouraging people to get creative and share their poetry.
Be Richmond has now selected four poems to cover the frontage of empty shop windows in Richmond town centre as part of their campaign to enhance the look and feel of the area.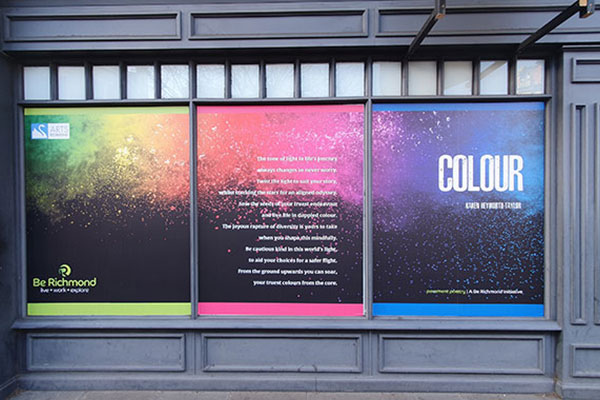 Community news on behalf of Arts Richmond