Richmond fund raises over £80k for local youth mental health charities …so far!
Release Date: 17 March 2021
Richmond upon Thames residents have raised over £80k so far for four local youth mental health charities and it is not too late to donate.
Donations have been made to the Richmond upon Thames Voluntary Fund (charity registration 1186870), a charitable trust that launched its first appeal in 2020, to collect donations from residents for specific vulnerable groups, where there is a need for additional funding for help and support.   
Every year the Voluntary Fund selects which vulnerable group it intends to support. Residents are then invited to donate towards local charities that work hard to offer support in this area of need. The 2021 beneficiaries are local charities Off The Record, Richmond Borough Mind, Dose of Nature and Marble Hill Playcentres. 
Since the launch in February, thanks to the generosity of local people, over £80k has so far been raised (including Gift Aid) and it is not too late to donate.   
Residents can make a donation throughout the year online or by cheque and every donation counts. Just £55 could help provide a crisis counselling session for a young person, or £1,740 could provide a six-week, peer mentor led programme for 10 young people.
Cllr Robin Brown, Trustee for the Richmond upon Thames Voluntary Fund, said:
"I would like to thank residents for their immense generosity and kindness shown by supporting the Voluntary Fund. 100% of all donations will go to the four charities and will make a huge difference to the valuable work that they deliver.  
"Mental health is a major concern for young people in the UK, and this has only increased as a result of the COVID-19 pandemic. Mental health disorders are responsible for the largest burden of disease in England and Richmond is not immune to this. After the first national lockdown in 2020, approximately one in six children were identified as having a probable mental health disorder. 
"As lockdown restrictions begin to lift, and the opportunities open up for children and young people, the support of these charities will be absolutely vital to those who have struggled and continue to struggle as a consequence of COVID-19. 
"With more and more young people seeking help, I urge residents to dig deep and help support these worthy causes."
For more information, or to donate, view the Richmond upon Thames Voluntary Fund.
If you are concerned about a young person's mental health, you can find out more information on how to get support by contacting the Single Point of Access team on 020 8547 5008 or by using the SPA referral form.
If you need to speak to someone urgently after hours or at the weekend, call the Out of Hours team on 020 8770 5000. For more information visit AfC website.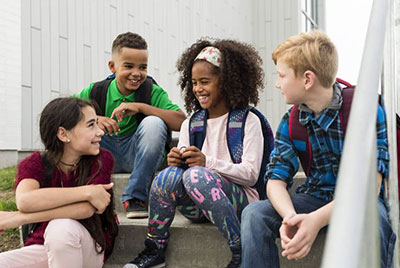 Notes for editors
If you are a journalist and would like further information about this press release, contact Effie Lochrane on 020 8487 5162.
Reference: P110/21