Richmond upon Thames moves at home for a healthier borough
Release Date: 23 March 2021
Get moving at home by following a series of helpful videos filmed by Richmond Council's Sports team's Personal Trainers in partnership with its Public Health team.
The COVID-19 pandemic has led to some people becoming inactive; many have no longer been walking or cycling to get to the shops or to work, exercise classes have been on hold and gyms have been closed.  Whilst lockdown might lift soon, some people may need encouragement to start moving their bodies again. The videos are easy to follow, no longer than 20 minutes and will help everyone to start reaping the benefits of being active from the comfort of their own homes!
Research from 2019 shows 15% of residents in Richmond upon Thames are 'inactive'. This figure is likely to have increased because of the COVID-19 pandemic and the stay at home guidance.
Physical activity contributes to a wide range of health benefits and people who have regular physical activity have improved health outcomes. A lack of physical activity leads to increased health problems and worsens mental health and wellbeing.
Visit the webpage and watch the YouTube videos
Shannon Katiyo, the Director of Public Health at Richmond Council, said:
"Adults should be doing the recommended 150 minutes of moderate physical activity and strength exercises on two or more days every week. The pandemic has made this challenging for some – walking for travel is the second most common type of physical activity reported by all adults, and the lockdown means lots of people will have stopped doing this. 
"Additionally, lots of people are at a higher risk from COVID-19 and so will have spent most of their time indoors over the past year and so may have become inactive as a result.
"Following the videos will help residents get moving again and experience the benefits to health and wellbeing from exercise. Start with Sam's Warm Up Routine video, try another one afterwards and build up to doing at least the recommended 150 minutes of moderate exercise each week! Let's get everyone moving again!"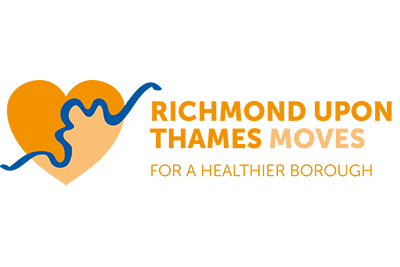 Notes for editors
If you are a journalist and would like further information about this press release, contact Fenna Maynard on 020 8487 5182.
Reference: P122/21