Royal Parks urgent plea to visitors

5 March 2021
The Royal Parks are asking residents to please keep dogs on leads at all time during their visit to Bushy Park and Richmond Park, and to keep out of skylark nesting areas. 
Due to pressure from increasing visitor numbers and notably from dogs not being kept under control, the skylark population within both Bushy Park and Richmond Park is under threat.
Please be considerate when visiting our shared open spaces within the borough.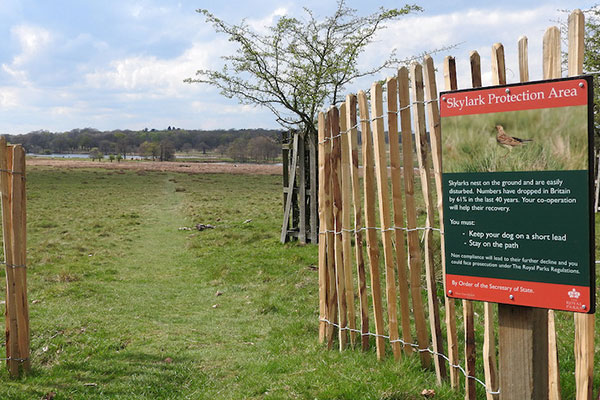 Community news on behalf of The Royal Parks