UK SAYS NO MORE to domestic abuse and sexual violence
Release Date: 08 March 2021
This NO MORE Week (7 to 13 March), residents are reminded of the support services available to those experiencing domestic abuse and sexual violence.
NO MORE Week is an annual campaign aimed at raising awareness of domestic abuse and sexual violence.
Domestic abuse is any incident of controlling, coercive or threatening behaviour, violence or abuse between those aged 16 or over who are or have been intimate partners or family members, regardless of their gender of sexuality. The abuse can be physical, verbal, emotional, psychological, sexual or financial.
In an emergency, always call the police on 999. For confidential support and advice call the National Domestic Violence Helpline on 0808 2000 247.
All ten Boots pharmacies in the borough are Safe Spaces for those at risk or suffering from abuse. Victims can subtly ask for help by asking for ANI (Action Needed Immediately) and a trained pharmacy worker will know what it means and will offer a private space where they can talk to the victim to see what further support is needed. This scheme is operating during pandemic. Household isolation and stay at home COVID-19 instructions do not apply if you need to leave your home to escape domestic abuse.
If you are a female survivor of sexual violence and need support, contact Rape Crisis South London on 0808 802 9999 (Open daily from 12 noon to 2.30pm, and from 7 to 9.30pm). If you are a male survivor, contact Survivors UK on 020 3598 3898.
Further information about where to get help and and support for domestic abuse.
Cllr Gareth Roberts, Leader of Richmond Council, said:
'Domestic violence and sexual assault are never the victim's fault and there is never an excuse for abuse.
'We are supporting the UK SAYS NO MORE campaign by raising awareness of the local support services available to those at risk, suffering or who have survived this kind of abuse.'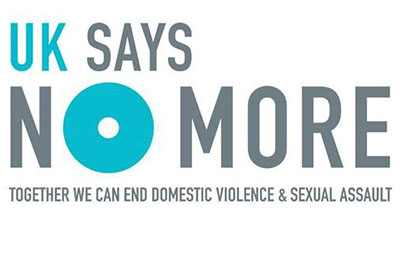 Notes for editors
If you are a journalist and would like further information about this press release, contact Jeff Gibbons on 020 8487 5178.
Reference: P100/21