Volunteers plant two dozen apple trees on Riverside Drive

15 March 2021
On Saturday 13 March, volunteers from Ham United Group and Ham and Petersham Association braved the strong winds to plant two dozen apple trees on Riverside Drive near the allotments and children's playground. 
The trees are a unique combination of historic varieties of apple grown locally in Ham, such as May Beauty and Glebe Gold, grafted onto dwarf root stock so they will remain small and manageable.
The work was carried out with support from local experts and tree officer. Councillor Penny Frost was in attendance to support the local community project.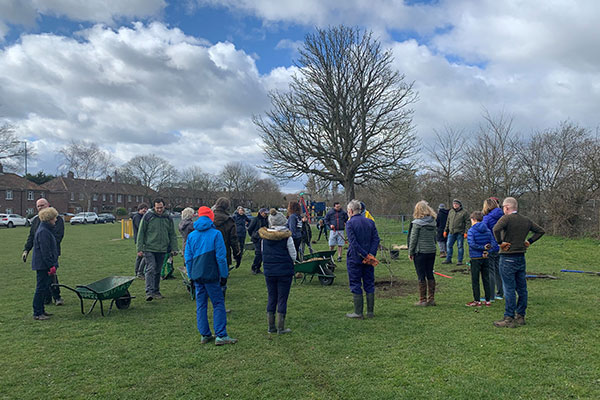 Community news on behalf of Ham United Group