An international friendship

23 March 2022
The Mayor of Richmond upon Thames welcomed Tobias Kamprad, a young visitor from our twin town of Konstanz, to tea at York House last week.
Tobias is training to be an English teacher at the University of Konstanz and is in Richmond for five weeks to improve his English language skills and to get to know Konstanz's twin town.
His visit was arranged by the Richmond in Europe Association, which promotes sporting, cultural and educational links with the borough's twin European Towns of Konstanz and Fontainebleau.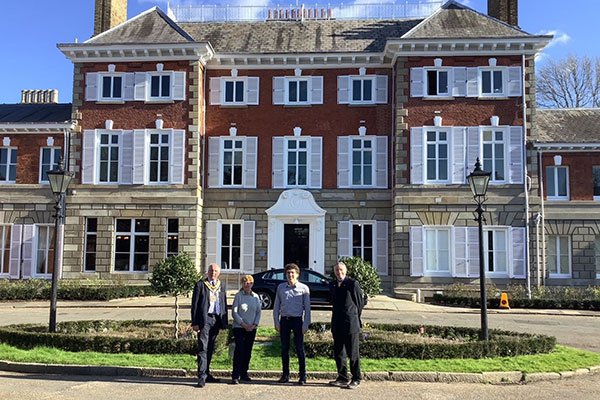 Community news on behalf of Richmond in Europe Association