Henry IV at the Mary Wallace Theatre

29 March 2022
The rehearsal rooms of the Mary Wallace Theatre are currently ringing with the words of the bard and the clash of swords and armour as the Richmond Shakespeare Society prepares for one of their most ambitious productions.
Both parts of Henry IV will be presented at the riverside theatre on Twickenham's Embankment.
Generally regarded as Shakespeare's finest history plays, the play encompass the decline of one king and the emergence of another against the backdrop of internal insurrection and the tragedy of civil war.
If the names of Harry Hotspur, Prince Hal, Mistress Quickly, and Jack Falstaff strike a chord here's an opportunity to be reacquainted with them in peace and in war, in the taverns of Eastcheap and on the battlefield at Shrewsbury.
The plays will be performed in repertoire over two weeks between 9 and 22 April and can be seen singly or together on specified dates. Find the performance plan for both plays and book tickets on the Richmond Shakespeare Society website.
The Mary Wallace Theatre is on Twickenham's Embankment, between St Mary's Church and the Barmy Arms.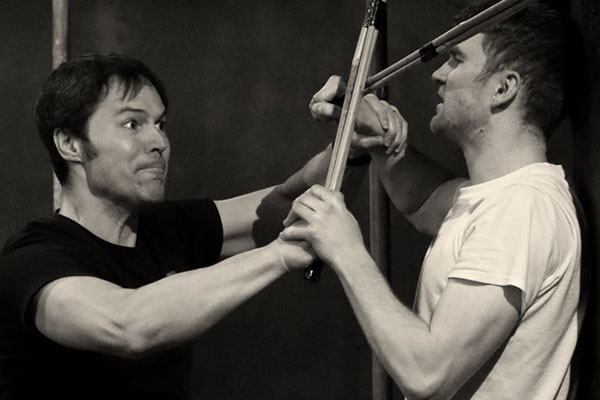 Community news on behalf of Richmond Shakespeare Society