Join the six-week The Blue Prescribing Project

22 March 2022
The Blue Prescribing Project is a wetland health programme specifically co-designed and delivered by the Mental Health Foundation and Wildfowl and Wetlands Trust to promote a range of mental and physical health benefits through facilitated wetland nature engagement at the London Wetlands Centre.
The aim of the programme is to improve health by harnessing the link between people and nature. It is delivered in a peer support setting, where people will explore in an online or face to face session, how to better self-manage their mental health and wellbeing. The in person programmes at the London wetlands will focus on wildlife in order to improving clients self-confidence, overall mental health and well-being and developing social connections.
The project is for vulnerable single parents, people with long term health conditions, vulnerable diverse groups and people recovering from long covid-19.
Anyone eligible can self-refer or can get in touch through social prescribing agencies, link workers, community groups and voluntary organisations. Email blueprescriptions@wwt.org.uk to register your interest.
The programme will run for six weeks as a self-management course where clients are expected to split their time between an online or face to face community of learning, alongside attending in person nature-based activities at the London Wetland Centre.
For further information phone 020 7803 1196, 07901 620 230 or visit the Wildfowl and Wetlands Trust or the Mental Health Foundation's websites.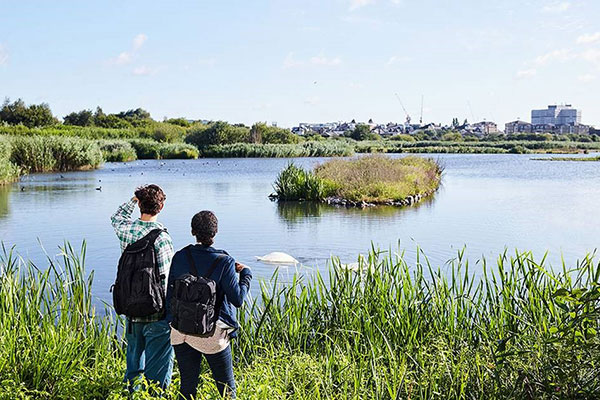 Community news on behalf of Wildfowl and Wetlands Trust and Mental Health Foundation