Jed Mercurio and Munira Wilson join the Landmark's Thank You event

8 March 2022
Twickenham MP, Munira Wilson, and Line of Duty writer/producer and Landmark patron, Jed Mercurio, were among the 130 strong guest list at an evening reception held by The Landmark Arts Centre in Teddington.
The event, held on Thursday 3 March, was held for donors and supporters of the emergency crowdfunding campaign, launched in April 2020, to save the centre from permanent closure due to the impact of Covid-19.

Centre manager, Lesley Bossine, outlined the ongoing significant and expensive challenges the organisation still faces surrounding the maintenance and upkeep of the Grade II* listed building.

Guests at the event were also able to enjoy a preview of the Surrey Sculpture Society showcase exhibition, as well a performance by one of the Landmark's resident choirs, the Landmark Singers.

The Landmark Arts Centre is an independent charity (1047080) dedicated to offering a wide range of arts education activities for children, young people and adults providing an annual programme of live events including music, comedy, poetry, and dance as well as art fairs and exhibitions.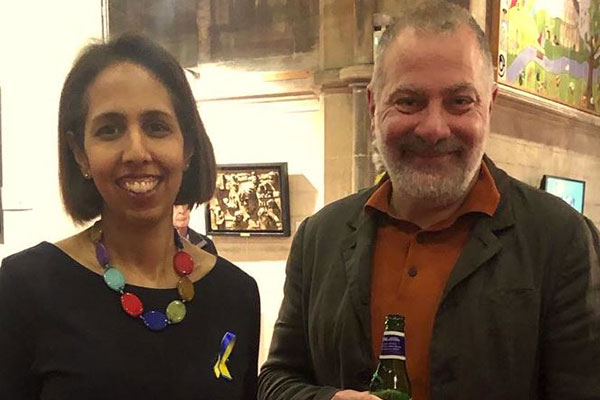 Community news on behalf of Landmark Arts Centre