Mayor officially opens refurbished pavilion at Kneller Gardens

15 March 2022
The Friends of Kneller Gardens recently organised an official opening ceremony for the refurbished pavilion in Kneller Gardens which took place on Saturday 12 March 2022.
The Mayor of Richmond upon Thames, Cllr Geoff Acton, was in attendance to help with the official opening of the newly refurbished pavilion at Kneller Gardens and to cut the ribbon. Attendees then joined The Friends of Kneller Gardens for some refreshments in the refurbished café.
The refurbishment project was funded through a grant from Richmond Council's Community Fund provided to The Friends of Kneller. The directors of the café and a number of young people trained by the café were in attendance on the day as well as the Friends of Kneller Gardens Committee.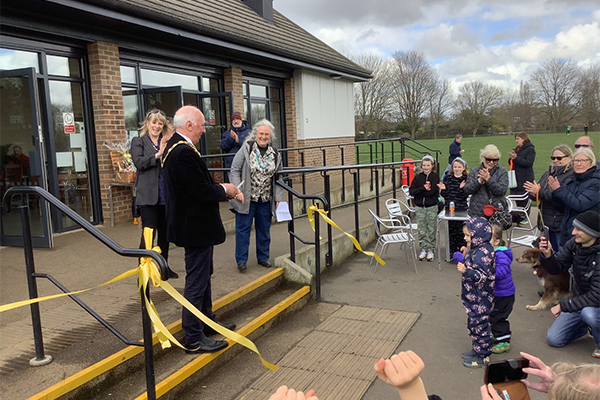 Community news on behalf of The Friends of Kneller Gardens