Help protect Richmond Park's vulnerable skylarks

11 March 2022
Last year with the Royal Parks, the Friends of Richmond Park launched a campaign to help protect the park's skylarks population, which begin their breeding season in March, and helped to stabilise numbers despite the huge numbers of visitors to the park during the pandemic.
A short film featuring Friends of Richmond Park Patron Clare Balding OBE asks park visitors to help protect skylark breeding grounds by following simple rules.
Park visitors will now see signs and some fencing in three key breeding territories with visitors asked to:
Keep to main footpaths only
Keep dogs on short leads
The three areas are:
Crown Field, opposite Roehampton Gate car park (beyond Beverley Brook) just south of the playing fields
Lawn Field, between Lower Pen Pond and White Lodge (Royal Ballet School)
The Bog, between Holly Lodge and Bog and Sheen Gates
There will be police and Volunteer Rangers visiting these areas to observe compliance and answer any questions.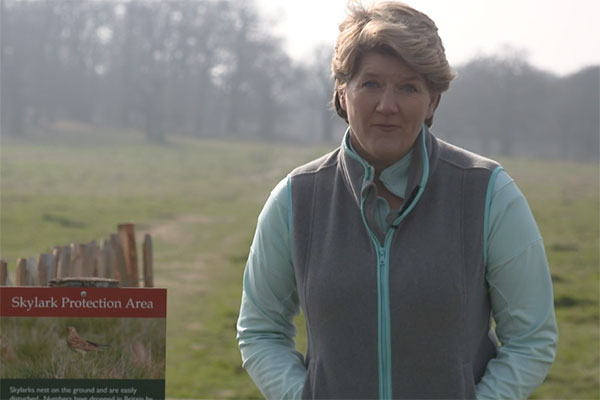 Community news on behalf of Friends of Richmond Park