Richmond upon Thames College pulls together to help Ukraine

16 March 2022
The past week has seen Richmond upon Thames College and the wider Richmond and Twickenham community coming together in support of the people of Ukraine following the Russian invasion.
Many people in Ukraine have been left without food and are now in need of vital supplies after leaving their homes. Across Richmond and Twickenham there are a number of organisations and groups working tirelessly to provide aid to those affected by the ongoing crisis, including 'The Prosperity' Café.
The Prosperity is a Ukrainian café based in Twickenham, and the staff are volunteering their time and effort to help collect, sort and deliver vital supplies to those in need in Ukraine.
Richmond upon Thames College is continuing to collect items and has already donated a large amount of clothes, female hygiene products, long-life food, bathroom products and more to Prosperity.
As well as this, students held a cake sale to raise money for those in Ukraine, raising £187 for The Prosperity Café which will go directly to those in need.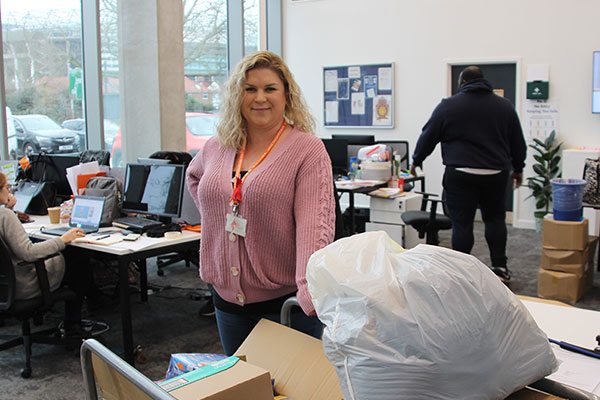 Community news on behalf of Richmond upon Thames College