Students create pop art-inspired mural on STEM campus hoardings

10 March 2022
Art and Design Level 2 students at Richmond upon Thames College were recently commissioned to make the hoardings surrounding the college's greatly anticipated STEM (science, technology, engineering and maths) Centre more 'visually appealing'.
The students put significant effort into ensuring the mural reflected the subjects that will be taught within the STEM Centre and agreed that the style will follow a 'pop art' theme.
The students were able to practice drawing various science and technology objects at the Museum, something they were previously unfamiliar with.
At the Serpentine Gallery, students researched the work of famous French Pop Art artist, Hervé Télémaque, studying his style and technique to recreate for themselves on the STEM hoardings surrounding the building site.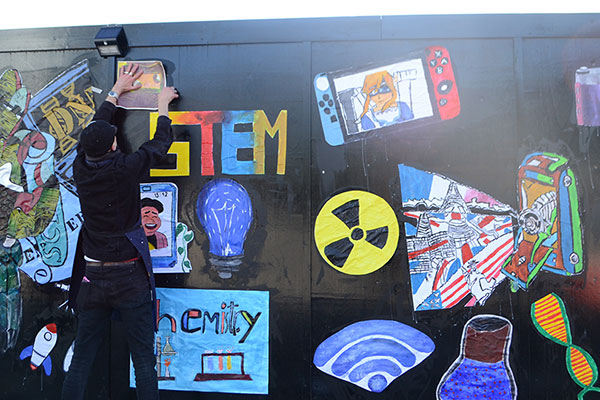 Community news on behalf of Richmond upon Thames College