A young visitor from Konstanz

14 March 2022
The Richmond in Europe Association is currently hosting Tobias Kamprad, a young trainee teacher from Richmond upon Thames' twin town of Konstanz, for whom a placement has been found at a local school.
Tobias is also a talented musician and has been invited to play at many venues throughout the borough.
Everyone benefits from such international exchanges and more young visitors from both Konstanz and Fontainebleau are expected later this year. Find out more about the Richmond in Europe Association.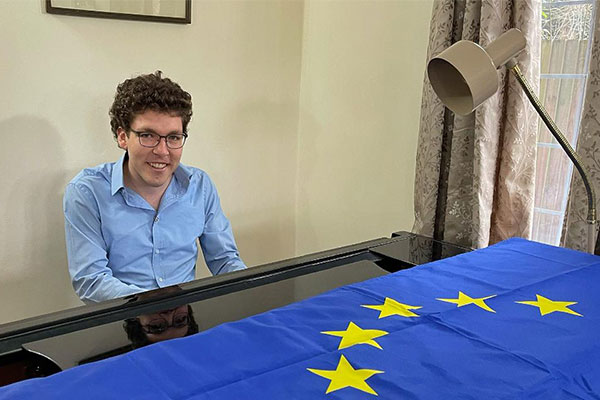 Community news on behalf of Richmond in Europe Association