Bag It, Bin It, Take It Home

11 May 2021
In response to ongoing issues with litter in Richmond Park, the Friends of Richmond Park's family activities programme 'Discoverers' has run a poster competition for children.
The winning poster is currently displayed on notice boards around the park, along with those of two runners up. Bebe (10), Chrissy (13) and Olivia (8) are well aware that it is going to take more than their posters to persuade an increasing number of visitors not to leave their rubbish behind. It is just one small step in the task of raising awareness of an ugly issue affecting the park.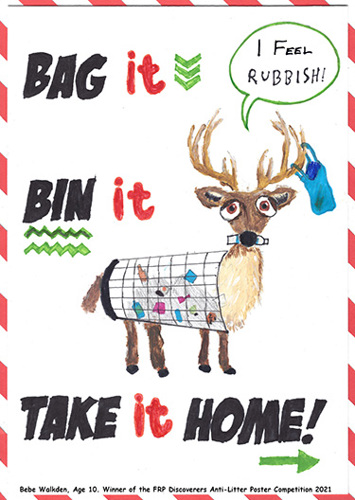 Friends of Richmond Park already has a large body of volunteer litter pickers operating under their Adopt an Area (AaA) scheme, set up four years ago in support of the Royal Parks' full time litter team.
The Friends' volunteers each have their own area of the park where they regularly collect litter. The scheme has proved popular with volunteers continuing to come forward, which led to 'roaming' pickers' being created.
As well as adult volunteers, AaA is proud to have lots of young people in the team, volunteering as part of their Duke of Edinburgh Award. Young people are key to bringing about change in the way we treat our environment.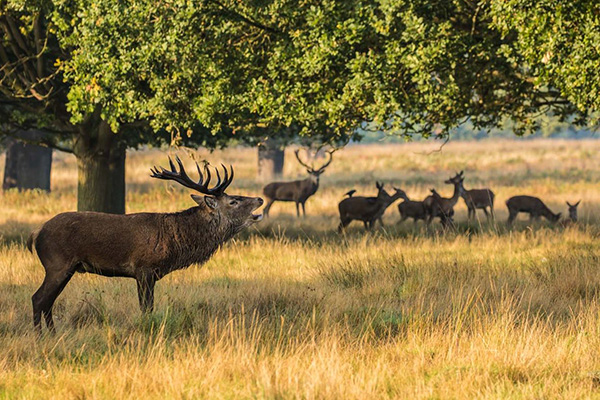 Community news on behalf of Friends of Richmond Park