Join Let's Go Outside and Learn for a stroll and chat in Kneller Gardens

12 May 2021
Let's Go Outside and Learn's first walking activity will take place on 18 May and has spaces available for those looking to join!
After the last year of staying close to home, Let's Go Outside and Learn are inviting local people to join them for their weekly stroll and chat in beautiful parks in Richmond.
The team want to take you on safe socially distanced stroll in order to discover new places and meet new people. Each stroll will include a nature related theme with activities to take part in.
The sessions will help you develop your understanding of local spaces, get some gentle exercise and give you an opportunities to socialise.
The first outing will take place on Tuesday 18 May at 11am in Kneller Gardens. Please get in touch to take part. If you are interested in supporting the activity by volunteering the team would love to hear from you too. Please email outdoor.learning@outlook.com if you would like to register your interest.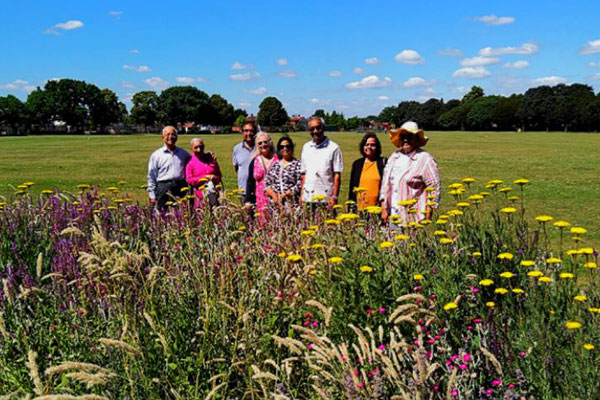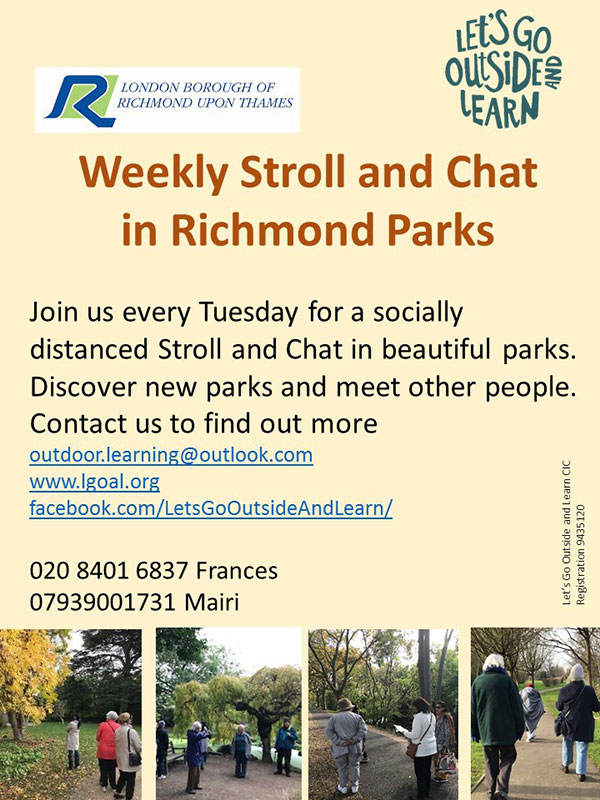 Community news on behalf of Let's Go Outside