Richmond Borough Mind asks supporters to help 'Carry the Burden' in the name of better mental health

10 May 2021
The #CarryTheBurden campaign involves participants carrying an item of their choosing for 24 hours in recognition of the invisible burden that a mental health difficulty can represent.
The campaign aims to make mental health visible, while using a range of items to encourage conversations. It promotes awareness around mental health and raises money towards Richmond Borough Mind's vital mental health support work. Through talking about mental health any burden can be lightened.

Val Farmer, Chief Executive of Richmond Borough Mind, said:
'At a time when so many of us were struggling with the impact of the pandemic, we want to spark more conversations about mental health. Talking about mental health is the first step to getting support.

'#CarryTheBurden is a relatable campaign, we encourage participants to get creative with the item they chose to carry. Mental health is invisible and intangible, those affected can suffer in silence. We can all say "I've been there" or "my friend or family member suffers with that.
'We hope people will get behind the campaign to normalise talking about mental health'.

You can find more information about getting involved on the Richmond Borough Mind website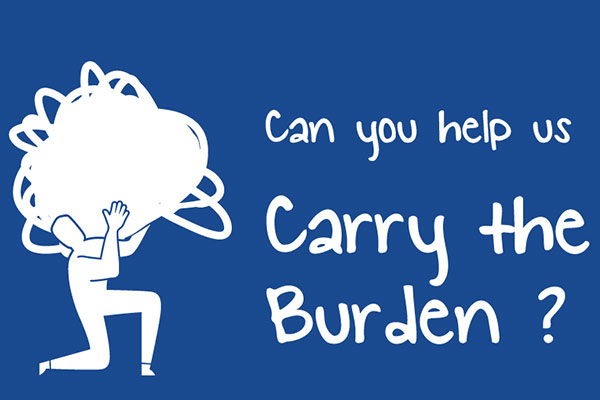 Community news on behalf of Richmond Borough Mind
Updated: 15 September 2021