100 years of The Hampton War Memorial Charity

23 May 2022
This year marks 100 years of the Hampton War Memorial Charity and the building of four bungalows for the use of local Hampton and Hampton Hill residents and their wives or widows who had served in the armed forces.
The cottages, based in Oldfield Road, remain as residencies for ex-service personnel and their families to this day.
The Trustees of the Charity celebrated the centenary of their construction with a blessing by the Chair of the Trustees, Rev Derek Winterburn and the planting of trees in the gardens of the cottages. The event was attended by the current residents and the Charity Trustees.
For further information on the Hampton War Memorial Cottages contact 0208 941 2016.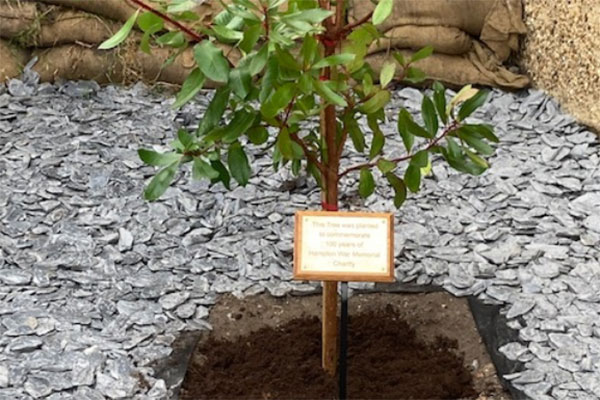 Community news on behalf of The Hampton War Memorial Charity