Kew Club relaunches weekday lunches

11 May 2022
Kew's Avenue Club - the daytime social club based at Kew Community Centre for people in their 50s and beyond – is bringing back its lunchtime food offering.
The restart is being made possible thanks to a 'Give a Little Love' donation from Waitrose & Partners. Margaret Marshall, deputy chair of charity Kew Community Trust who run The Avenue Club, is pictured collecting the cheque from the Richmond branch.
The Avenue Club runs more than 25 different activities attracting hundreds of members from Kew and Richmond through its doors each week.
The club's lunch offering will initially run on Mondays and is open to everyone. Anyone living locally or visiting the local area is welcome to book lunch by calling the club by midday on Friday.
A local cook will prepare the meals and the club is seeking volunteers to support lunch hours alongside the team. If you are interested in giving your time to support this community venture, please call the club office on 020 8948 8807.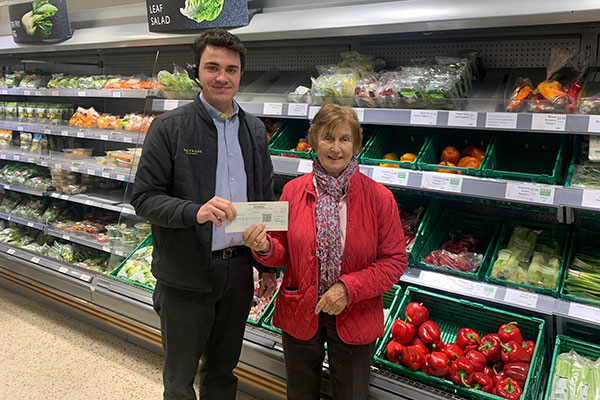 Community news on behalf of Kew Community Trust