Merrily We Roll Along comes to Hampton Hill Theatre

18 May 2022
BROS Theatre Company, one of the leading local amateur theatre organisations, will bring Stephen Sondheim and George Furth's unique, beautiful, and inspiring Merrily We Roll Along to Hampton Hill Theatre from Tuesday 7 to Saturday 11 June 2022.
The story tells the tale of three young idealists whose friendship is tainted by ambition. The main protagonist is Franklin Shepard, a talented composer of musicals, who, over the course of twenty years, abandons his friends and song writing career to become a producer of Hollywood movies.
The company of Merrily We Roll Along brings together a mix of new and familiar faces to the Hampton Hill Theatre stage, showcasing the range of talent that BROS Theatre Company attracts and retains through staging a variety of traditional and contemporary musicals every year.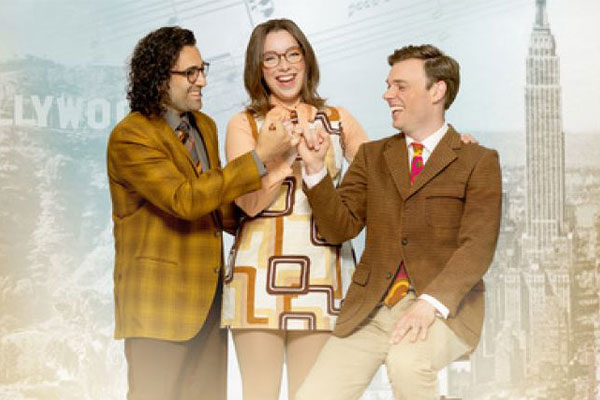 Community news on behalf of BROS Theatre Company