East Twickenham's best kept secret

19 May 2022
Fancy a delicious home-made lunch, snack, or just a coffee and a croissant? Then head for The Real Junk Food Project Café in the beautiful ETNA Centre, just a five-minute walk from Richmond Bridge.
The Real Junk Food Project Café opens its doors on Mondays, Wednesdays and Fridays from 11.30am to 1.30pm and is run by a team of enthusiastic volunteers.
They use ingredients donated by local shops and supermarkets to create a variety of meals and surplus food is available for customers to take home. There are no set prices – just pay what you feel to help towards the running costs of the café.
Tables are set out in the ETNA Centre's spacious atrium-style open plan kitchen or you can eat outdoors on the attractive decked terrace. This a truly green project in every sense of the word.
But best of all, the Real Junk Food Project Café extends a warm welcome to everyone who lives and works in the neighbourhood and has a buzzing community vibe.
Come along and give it a try and join the Platinum Jubilee Celebration Lunch on 1 June!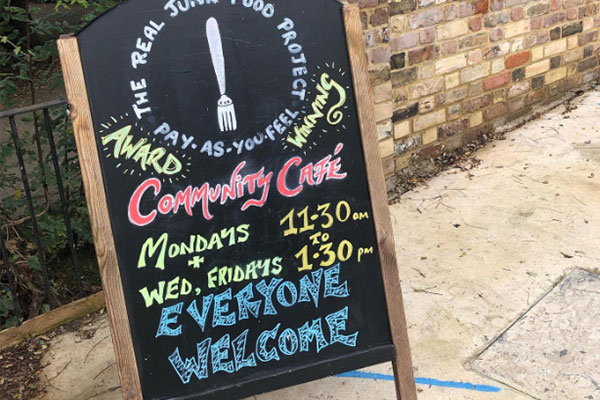 Community news on behalf of The Real Junk Food Project