To help lift the spirits of local carers, Crossroads Care is running its Show an Act of Kindness at Christmas appeal for a second year.
Thanks to your generosity and kindness last year Crossroads Care Richmond and Kingston, which provides respite care and support to unpaid carers, delivered more than 50 Christmas hampers to often vulnerable and socially isolated older carers over the festive period - which can be one of the loneliest times of the year for carers.

The reality for hundreds of unpaid older carers across Richmond, who are looking after loved ones round the clock, is that they will often have no one to exchange a gift with and no time to prepare a special meal.

Caring takes an enormous toll on the physical and mental health and wellbeing of carers with over 70% of older carers reporting an extreme lack of social contact and having at least one long-term health problem themselves.

No hardworking older carer should have to suffer loneliness, especially during the festive season. 

For just £25, their experienced and skilled team of staff and volunteers will deliver a Christmas hamper filled with delicious food staples to the borough's most isolated and vulnerable unpaid older carers.

Julie Da Costa, Crossroads Care CEO said on the appeal that "it was an absolute pleasure last year to be able to give some of our older carers such beautiful and personalised hampers.

"An added bonus was that our staff were excited about being able to personally present these hampers to their clients, who were so thrilled. It brought a real sense of festivity to an often lonely time for many. We are so grateful to everyone who donated and we would so appreciate your help once again!"

Vera, 96, shared her profound gratitude: 'Oh, this is marvellous. There's some lovely things in here. Thank you so much!'
If you would like to contribute, visit the Crossroads Care Just Giving page.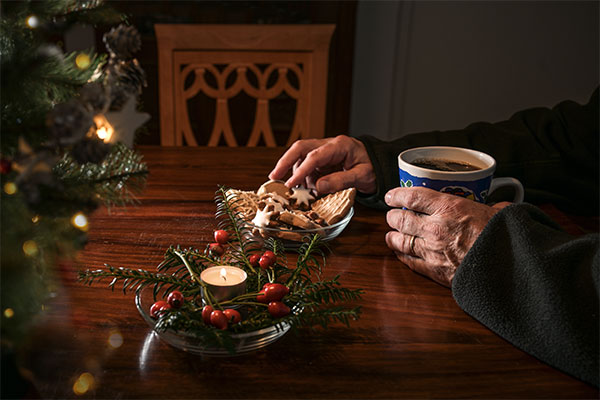 Updated: 18 November 2022