Consultation on Richmond Council's Dementia Health and Care Strategy
10 November 2022
Residents are being asked to take part in a consultation to help develop the Council's 10-year Dementia Health and Care Strategy, which aims to ensure people with dementia and their carers are supported.
We are currently working in collaboration with local health partners and residents on the draft strategy, which centres around five key priority areas:
Preventing dementia
Diagnosing dementia
Supporting after diagnosis
Enabling a full life with dementia
Ensuring dignity and comfort for those dying with dementia
We want to make sure that this strategy best meets the needs and priorities of the community, so we are asking residents and key workers to help us shape it. By taking part, you will have the opportunity to influence decisions and services by adding any comments or suggestions to the draft.
All feedback will be reviewed and used to inform the final version of the Dementia Health and Care Strategy, so we can be certain that we are making the right decisions.
What is dementia?
Dementia is an umbrella term for a range of disorders affecting the brain. These disorders are gradual in progression, and the most common are Alzheimer's disease and vascular dementia. As of January 2021, 1,145 people aged over 65 years on Richmond upon Thames' GP registers have a recorded diagnosis of dementia. This figure climbs to 1,722 if estimates of those living with undiagnosed dementia are added.
The existing National Dementia Strategy aims for England to be the best country in the world for dementia care and support, for people with dementia, their carers and families to live, and the best place to do research into the condition.
What are we doing about dementia?
We are working hard to continue developing good services for people with dementia and their carers. This draft strategy has been informed and developed by the Council in collaboration with a wide range of partners; health services, local service providers, voluntary sector partners, people living with dementia, service users, their families and carers.
Read the draft strategy and share your thoughts with us in our online survey. This consultation survey will remain open until 21 December 2022.
Read the easy read version of the strategy and our current Equality Impact Needs Assessment.
If you need any support completing the survey, would like a version of the survey in a different language or would like to request a paper copy to mail back to the Council, please email publichealth@richmond.gov.uk. Please mail paper surveys to Dementia Strategy Consultation, C/O Richmond Post Room, Civic Centre, 44 York Street, Twickenham TW1 3BZ.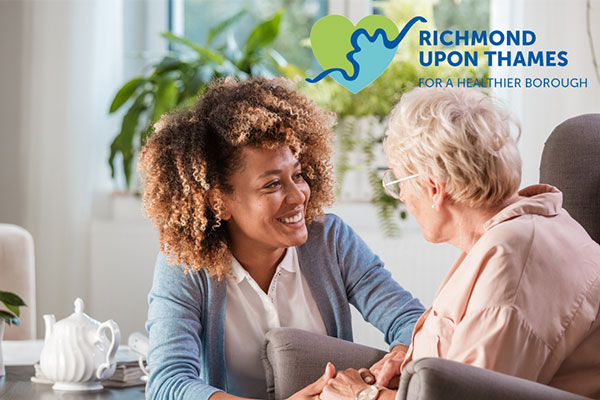 Updated: 10 November 2022