Join Arts Richmond for the third event in the Writers Talking series
Community news on behalf of Arts Richmond | 14 November 2022
Arts Richmond Presidents Sir Vince and Lady Rachel Cable will be hosting consecutive events with well-known authors discussing their current books.
Residents are invited to come for the third event in the series which follows Lord Patten, the last British governor of Hong Kong.
Thirty years ago, Lord Patten travelled to Hong Kong to prepare to hand the region back to the Chinese in 1997. Over the next five years he kept The Hong Kong Diaries, a unique and detailed insight into a remarkable period of colonial history.
In this talk, he gives an unprecedented insight into negotiating with the Chinese government and a powerful assessment of China's role on the world stage, then and now. Event details:
Date: Wednesday 16 November 2022

Time: Doors open 7.30pm

Location: The Exchange, 75 London Road, Twickenham, TW1 1BE

Price: £12. Full time students can buy tickets on the door for £5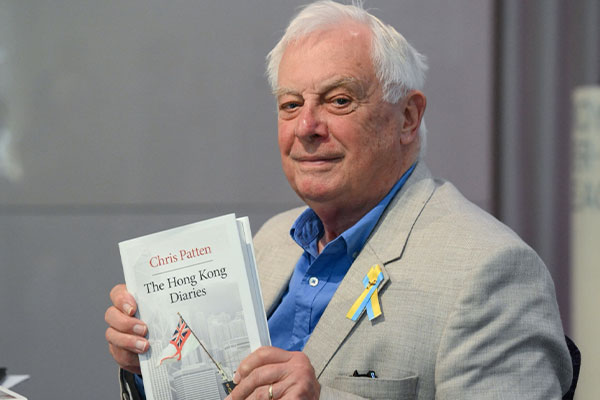 Updated: 15 November 2022