Join in online events from the Royal Academy of Dance
Community news on behalf of Royal Academy of Dance | 23 November 2022
Attend one of two upcoming online events to learn more on choreography as a career and ballet in the 21st Century.
RAD's Artistic Director, Gerard Charles, will be hosting a live Q&A with Loughlan Prior, one of New Zealand's most talented choreographers. Gerard and Loughlan will explore the topic of choreography as a career, the transition from dancer to choreographer, and how the RAD has been part of Loughlan's creative journey.
You will also have the opportunity to view footage of Loughlan working in the studio with students at the New Zealand School of Dance, which was captured specially for this event. This Q&A takes place online on Monday 28 November from 7 to 8pm.
Book your tickets  A second event on Thursday 26 January 2023 from 9.30 to 10.30am, Ballet in the 21st Century: Re-thinking the possibilities online webinar, will explore three ballets from Wayne McGregor's significant body of work created for The Royal Ballet.
Participants will gain insight into selected moments from choreographies, including the radical shifts in the vocabularies that have now become synonymous with the contemporary ballets by McGregor and get further insight into McGregor's rethinking of the boundaries and expectations of ballet.Book your place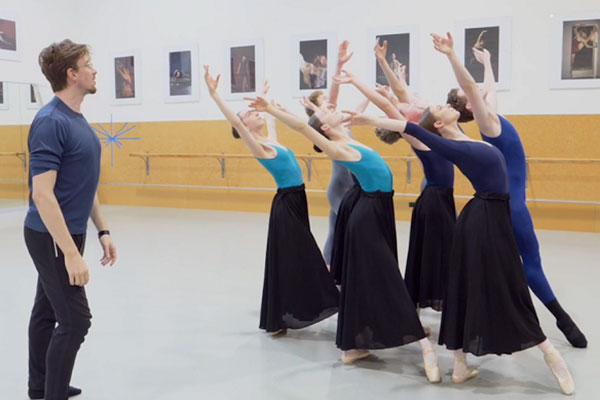 Updated: 23 November 2022