Older residents encouraged to take part in walking rugby
10 November 2022
Over 55s can participate in free walking rugby organised by Richmond Rugby every week.
Looking to get more active? Residents can join in on walking rugby sessions. Running is forbidden as is passing the ball higher than shoulder height and there are no tackles, making it perfect for all abilities.
Event details:
Date: Every Thursday
Time: 10 to 11.30am
Location: Richmond Athletic Ground, The Athletic Ground, Kew Foot Rd, Richmond TW9 2SS
Sessions are open to everyone with free refreshments (tea, coffee and biscuits) available.communitydept@richmondfc.co.ukSpecial thanks to Richmond Parish Lands Charity for funding the walking rugby initiative.
To register your place please contact the Head of community, Ed Roberts on 07947990857 or email our community department at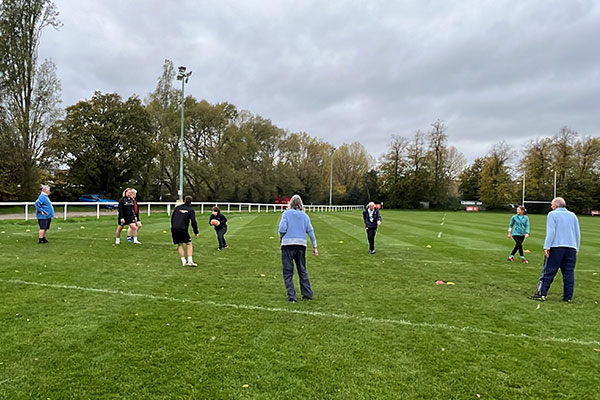 Updated: 10 November 2022