Council 'deeply troubled' by proposed changes to the planning system
Release Date: 01 October 2020
Proposed changes to the planning system announced by the Government are very troubling and overly focused on unachievable housing targets, says Richmond Council.
Earlier this year the Government published two key consultations: one on proposed changes to the current planning system, and the other on a much more radical reform of the way the planning system works in England.
In its response to the consultation on the proposed changes to the existing system, the Council has raised concerns that the plans are overly focused on housing matters at the expense of other pressing issues such as the climate emergency, sustainable economic growth, the natural environment and the future of our town centres.
Cllr Julia Neden-Watts, Chair of the Environment and Sustainability Committee at Richmond Council, set out some of the issues:
"These deeply troubling proposals would have a severe impact on our borough and its residents.
"The Government's 'housing algorithm' worryingly suggests that Richmond must deliver 2,000-odd new homes per year – against a current target of 441 homes. But where and how exactly are these homes to be built?
"Delivery of affordable housing is a priority locally, but the Government has already made this difficult under the current planning system, and the proposed changes will exacerbate the problem. Much of Richmond's housing supply comes from smaller sites – proposals to scrap affordable housing contributions from smaller developments will therefore further reduce our ability to deliver homes people can afford.
"We have a duty to deliver the housing that our borough needs. The pandemic has very starkly emphasised the contrast between those living in flats with limited access to outside space and those living in more roomy accommodation with gardens and the ability to adapt to home working. But, with a weaker system of control, we could end up with poorly designed and too densely developed areas and still fail to address the significant need for low-cost rental housing in our communities.
"This is a missed opportunity to improve matters, and I call on the Government to reconsider these proposals in the light of widespread concern – and work with local Councils to unlock delivery of the affordable homes we need."
The proposed method of calculating Richmond's target housing figure takes the borough from 441 new homes per year currently to 2,247 per year under the new algorithm. 441 is a broadly attainable figure – but increasing that fivefold could only be done at the expense of land presently used for employment, and/or protected green space or sports pitches.
It is also proposed to raise the threshold at which developers must contribute payments towards affordable housing delivery. The current rule nationally is that this threshold is ten units – developments below this size do not generally attract affordable housing payments from developers. But due to the particular nature of housing and land supply in Richmond, our inspector-approved adopted Local Plan allows Richmond to seek affordable housing contributions from even the smallest housing developments. Since small sites make up the majority of our housing supply, the proposal to lift the threshold to 40-50 units is deeply concerning and puts in jeopardy our ambitions to deliver affordable housing to meet our borough's needs.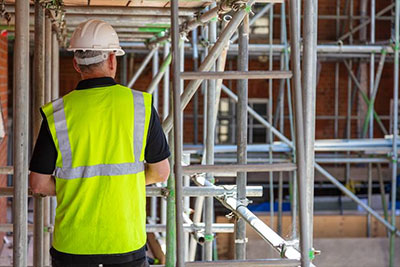 Notes for editors
If you are a journalist and would like further information about this press release, contact Elinor Firth on 020 8487 5159.
Reference: P390/20