Cygnets Art School Richmond now booking half-term art workshops

13 October 2021
The Cygnets Art School are now taking bookings for their October half-term workshops in Richmond.
The half-term art workshops are open to children aged 6-12. There will be two workshops running per day, over three days. Students can attend an individual project, or bring a packed lunch and stay for both!

Each project will take students on an Autumnal journey, learning a new skill and technique along the way. The workshops will take place at the Richmond and Hillcroft Adult Community College, TW9 2RE with morning sessions running from 10.30am to 12pm while afternoon sessions will run from 12.30 to 2pm.

The workshops will include:
Tuesday 26 October: Sketching Owl Faces in the morning and Mixed Media Pumpkins in the afternoon
Wednesday 27 October, Watercolour Foxes in the morning and Acrylic Toadstools in the afternoon
Thursday, 28 October the morning session will be Leaf Wreaths with Inks and the afternoon session will be Clay Squirrels

For more details and to book your child's place.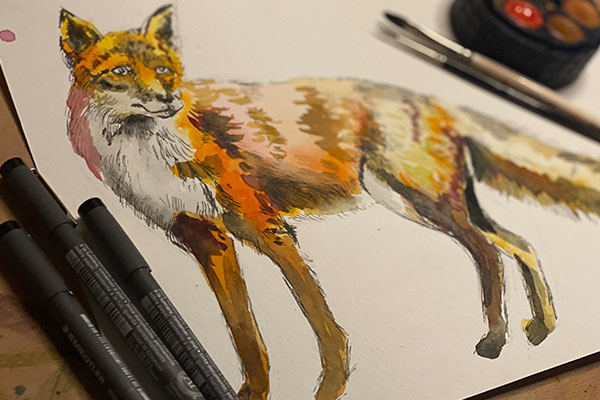 Community news on behalf of Cygnets Art School Richmond