Let's Discover! Free family autumn half term trail in Richmond Park

18 October 2021
The Friends of Richmond Park are offering a new short trail for families to explore the wonderful trees of Richmond Park and their wildlife.
This follows the very successful event last month to mark the publication of their new children's booklet 'Let's Discover', written for 7 to 11 year olds, which features Olly the little owl and his friends.
Volunteers will welcome you at each tree where you can choose to take part in an activity and receive a stamp. At the end of the trail, which takes around an hour, there will be a little Olly surprise to collect.
The free family half-term trails take place in Richmond Park:
Tuesday, 26 October from 10am to 12pm
Thursday, 28 October from 2 to 4pm
Watch the video from the September event to find out more.
The booklet is available from the Visitor Centre in Richmond Park for £1.50.
The starting point will be the Visitor Information Centre by Pembroke Lodge car park (free parking).
Find out more about the trail.
Share your adventures by tagging us #OllyTheLittleOwl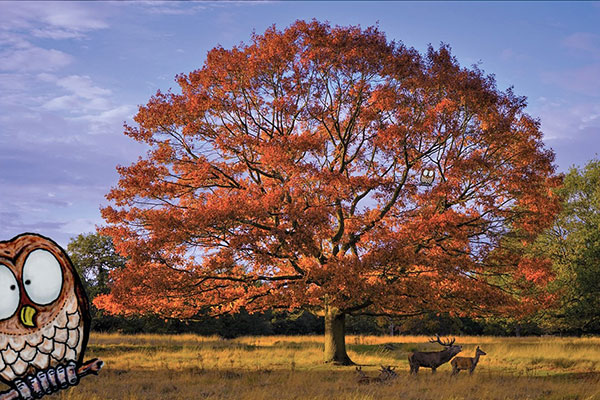 Community news on behalf of The Friends of Richmond Park