A sunny and historic unveiling at Park House Mansion

1 October 2021
On Sunday 26 September around 90 members of the Twickenham Park Residents Association (TPRA) gathered at the original Victorian pillars of Park House Mansion in East Twickenham to unveil a plaque about the history of the mansion.
The TPRA were there to toast Dave Wilson who unveiled the new plaque. At 88 he is one of the longest serving members of the committee, who for more than 20 years has with the help of a relative amassed a huge and fascinating history of Twickenham Park on its comprehensive website.
The plaque, funded by Richmond Council's Local Area Fund, has a Victorian picture of the imposing house, which was demolished in 1929 in order to extract the gravel underneath it. The gravel pit was reputedly filled in with rubble from the recently demolished Bank of England.
In the mid-1930s a magnificent road of art deco semis was built in what is now Park House Gardens. Local residents can visit the pillars which are located by Ravensbourne Road and Park House Gardens. View on Google Streetview.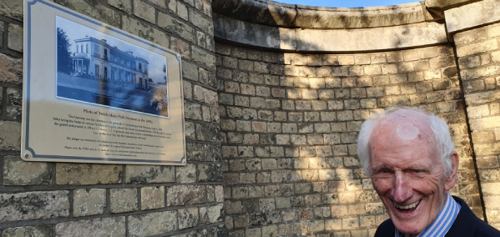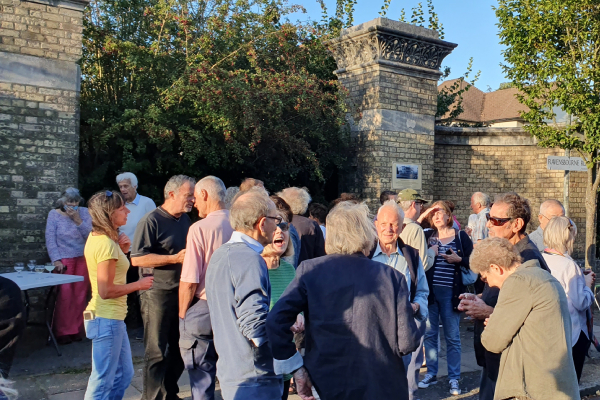 Community news on behalf of Twickenham Park Residents Association