The Duchess of Malfi comes to the Mary Wallace Theatre in Twickenham

11 October 2021
Husband and wife John and Amy Dodero will be playing the doomed Duchess and her lover in Richmond Shakespeare Society's undated version of John Webster's acclaimed The Duchess of Malfi.
The play will take place at the Mary Wallace Theatre on Twickenham's Embankment. In this, perhaps the greatest of all Jacobean tragedies, the widowed Duchess elects to take as lover and new husband Antonio, the manager of her household, disobeying her brothers and transgressing class boundaries thus evoking their fury and setting in progress a nightmare of retribution, murder and infanticide.
The Duchess of Malfi plays at the Mary Wallace Theatre on Twickenham's riverside from 23 to 30 October. Tickets are available online or by calling 07484 927 622.
Photo shows John Dodero as Antonio (photo credit - Charlotte Horobin)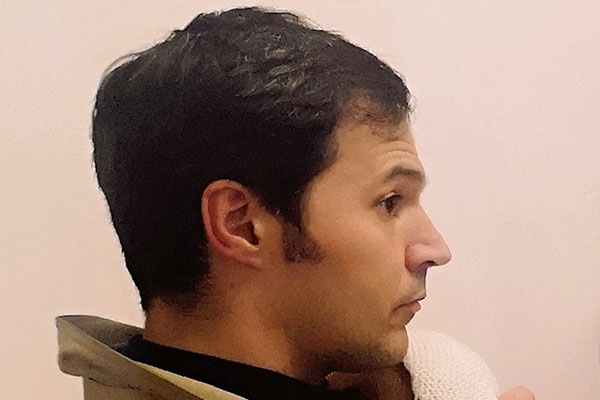 Community news on behalf of Richmond Shakespeare Society