Whitton Community Big Band gear up for first gig following launch

5 October 2021
The Whitton Community Big Band are a relaxed and friendly community band which plays swing, Latin jazz, funk and rock in a Big Band format.
The band has a wide array of instruments and players including the trumpet, sax, trombone, clarinet, flute, tuba, piano, guitar, bass, vibes and percussion. All players and instruments are welcome to join.

Players should know their way around their instrument at a level of grade 3 or upwards and be able to read music. With the Big Band you can experience playing swing, Latin jazz/funk and rock within an ensemble. There are no limits on musician numbers.

The band rehearse on a Thursday at Whitton Community Centre from 7 to 9pm. There is a cost of £5 per rehearsal.

Contact the group via their Facebook page for more information or if you would like to join the group.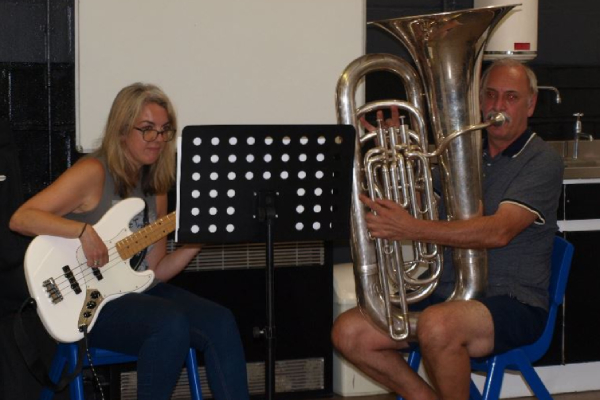 Community news on behalf of Whitton Community Big Band