What are we doing about climate change?
We have committed to becoming a Council that takes robust action to tackle the local and global threat of climate change, both internally and in partnership with local organisations and residents.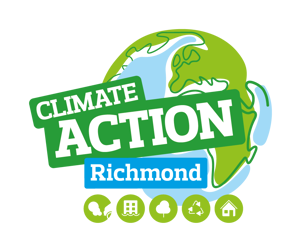 Find out more information:
Climate Change Strategy and Action Plan
In July 2019, Richmond Council declared a Climate Emergency, committing to working towards becoming carbon neutral by 2030.
Reducing our borough's carbon emissions will require changes to the way we live and work, and changes from government and business. But change doesn't have to be a difficult, individual task; this is a unique opportunity to work together as a community to improve our quality of life and create a borough that's healthier, better to live in and fairer for everyone.
We need to be ambitious to combat climate change and reduce air pollution, and have made significant progress so far against our goals.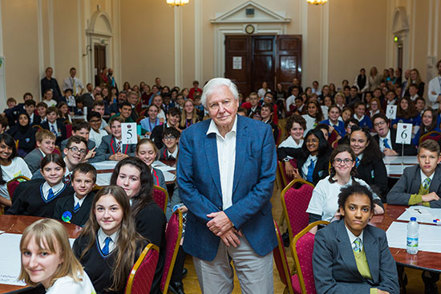 In September and October 2019, we consulted residents on a draft Climate Change Strategy, to ensure our work to protect the borough reflected as many local voices as possible. This included a youth-focused summit with 160 children from 19 schools across the borough and Sir David Attenborough. An adult focused event was also held, and 130 people attended to help develop the draft plan further.
See the results of:
The amended Climate Emergency Strategy has been overhauled to reflect the feedback. This includes improved language to reflect the urgency of the situation, but also the strategy now sets out not just what we will do, but also what the community and local businesses can do and how we can support them.
A detailed action plan setting out what we will deliver, with clear reporting and evaluation, has also been published. In addition, analysis and data on borough-wide carbon emissions has also been included, along with stronger actions on using our influence to lobby for more support and action on climate change.
Green Homes Grant
The Green Homes Grant was a scheme run for homeowners and landlords in England to support the installation of energy efficient and low-carbon heating improvements to their homes.
The scheme was run via funding from central government to help households save on their energy bills and make homes warmer and more comfortable for those living in them.
The scheme is now closed. If you are looking for support with energy efficiency, visit our cost of living hub for further advice. 
Solar Together
Solar Together London is an innovative group-buying programme that enables Londoners to install solar panels on their homes at an affordable price. You are helped through the process and informed at every stage. If you already have solar panels installed, you can still benefit from the scheme by registering to have battery storage added to your existing solar panels.
This scheme supports the borough's commitment to working towards becoming carbon neutral by 2030. Find out more about the Solar Together scheme in Richmond.
Richmond Climate Week
As part of our commitment to taking positive climate action we are delivering a weeklong programme of practical activities, talks, and educational events during Richmond Climate Week.
Our aim is that Richmond Climate Week will help our residents, businesses and communities learn about climate change, understand what can be done to help prevent it and to inspire everyone to take action. Find out more about Richmond Climate Week.