King Charles III's Coronation
The United Kingdom will mark the Coronation of Their Majesties King Charles III and Camilla, Queen Consort with a three-day bank holiday weekend from Saturday 6 to Monday 8 May 2023.
Helping you celebrate 
We will waive the administration fee for street party road closures to help residents celebrate. We will also offer grants of up to £5,000 to registered voluntary and community organisations who wish to bring together communities to celebrate or organise volunteering projects as part of the Big Help Out.
Official announcement
Buckingham Palace have announced details of the Coronation celebrations which include The Coronation Service, a concert, the Big Lunch and the Big Help Out.
Saturday 6 May 2023:
The Coronation Service at Westminster Abbey
Sunday 7 May 2023:
The Coronation Concert, live from Windsor Castle
The Coronation Big Lunch
Monday 8 May:
The Big Help Out – People are invited to try volunteering for themselves and join the work being undertaken to support their local areas. Opportunities to get involved will be promoted soon. Check in over the next few weeks on our volunteering webpages  
The Coronation Big Lunch
Street parties
For street parties held throughout May 2023, we will waive all standard street closure fees to allow residents to close their streets to through-traffic and celebrate the Coronation with neighbours, friends and family.
A full list of road closures will be published here as applications are approved.
Applications must be submitted by Sunday 2 April 2023.
Please consider the below information before planning your street party. 
Road closures
Road closures may only be implemented or removed within the hours specified on the application, ensuring that emergency and residential access is maintained at all times. The Traffic Order to close the road does not include any restrictions on parking. When consulting neighbours before submitting applications, organisers were asked to politely encourage residents to move their cars on the day of the event. However, drivers are permitted to park on the road during the closure.
Road closed signs
If you are formally closing your road, there must be very clear signs placed on display at the road closure points.
Noise control
Please be considerate of neighbours who may not be participating in the event. The level of noise acceptable in the middle of the afternoon might not be as acceptable after 9pm. Therefore, make sure the music level is lowered later in the evening when children or other local residents might be trying to get to sleep. Carry out regular checks outside your event to ensure that the noise is not causing any disturbance.
Cleaning
Let people know in advance what time the party will finish and have a section set aside for bin bags and recycling. Take your rubbish and recycling home and have it ready for your normal collection day. If you have too much recycling to store, take it to your local recycling site.
Events in public spaces including parks
We know that residents may want to take to our parks and open spaces to celebrate this momentous event, and we want to do what we can to help you make the most of your celebrations.
We must remember that these are public spaces, so we need to make sure that we are aware of events that are happening and that they do not detract from other people's enjoyment of our beautiful, award-winning parks.
If you are proposing a simple community picnic/gathering in a park, no application will be required if:
There are less than 250 people attending
No infrastructure or vehicles are brought to site (e.g., bouncy castles, stages, or marquees)
No activities are proposed which may constitute an 'event' (e.g., live/recorded music, catering, trading, fireworks, coordinated or licensable activities). Note: No barbecues are permitted
If this is the case, please email the event service with the following information:
Site name
Date of picnic
Expected attendance – a rough estimate is fine
Confirmation of no infrastructure and vehicles
Confirmation of no activities that may constitute an event
If you are planning something else, it may be defined as an 'event', in which case a formal application will be required. Find out how to hold an event in a park or open space.
Grants
Funding is available to constituted voluntary and community organisations to celebrate and commemorate this historic event via the Civic Pride Fund, under one or both of the following priorities:
Bringing communities together to celebrate this historic event
Volunteering projects linked to the Big Help Out on Monday 8 May
The following will not be considered for funding:
Alcohol, fireworks and commemorative items will not be supported
Street parties (unless led by a registered voluntary and community sector organisation)

Individuals, un-constituted or informal groups are not eligible to apply under this funding priority
Activities and events must take place between Saturday 6 and Monday 8 May 2023 to be considered for this funding.
If you would like to host your community event on public roads or in any of our parks or open spaces, please refer to guidance above.
This funding is provided by the our Civic Pride Fund. Find out more information about the fund and submit your application.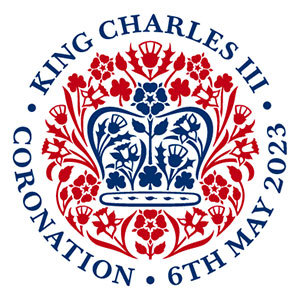 Updated: 24 February 2023