New Climate Emergency Strategy now published!
Release Date: 06 January 2020
An amended strategy outlining the borough's approach to combating climate change and reducing the borough's carbon footprint has been published, following extensive consultation and engagement with residents, businesses and local organisations.
In July 2019 the Council declared a climate change emergency and asked residents across the borough to help develop a draft strategy aimed at presenting the borough's contribution to saving our planet.
Over 85% of people who had their say agreed that the Council should make climate change a top priority, with 75% saying that the target of the Council becoming a carbon neutral organisation by 2030 was appropriate.
In addition to the consultation, a youth focused summit was held, which involved 160 children from 19 schools across the borough, including Sir David Attenborough. An adult focused event was also held, and 130 people attended to help develop the draft plan further.
The amended Climate Emergency Strategy has been overhauled to reflect the feedback. This includes improved language to reflect the urgency of the situation, but also the strategy now sets out not just what the Council will do, but also what the community and local businesses can do and how the Council can support them.
A detailed action plan setting out what the Council will deliver, with clear reporting and evaluation, has also been published. In addition, analysis and data on borough-wide carbon emissions has also been included, along with stronger actions on using the influence of the Council to lobby for more support and action on climate change.
One of the key commitments from the Council is to do more to educate and support local people to make their own changes. Over the next few months, a Climate Change campaign will be launched.
The Environment, Sustainability, Culture and Sport Committee will consider the amended report on 13 January.
Cllr Martin Elengorn, Chair of the Environment and Sustainability Committee, said:
"Climate Change is the biggest challenge society faces. No community is exempt from its effects and moving the borough towards a low-carbon future is everyone's responsibility.
"Hundreds of people, local groups and businesses gave us their views on our original draft. This just demonstrates how important Climate Change is as an issue to the borough.
"This strategy is ambitious. It will not be a quick fix and will require investment. We have put together an internal team who will be responsible for making sure that the strategy is implemented. However, we need to remember that reducing the borough's carbon footprint is not just our responsibility - it is yours too.
"One thing was clear during the consultation. Young people in this borough are concerned that the decisions that we are making as adults will impact their future. We owe it to them and to future generations to protect this planet, before it is too late."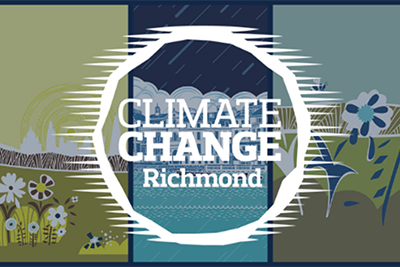 Notes for editors
If you are a journalist and would like further information about this press release, contact Elinor Firth on 020 8487 5159.
Reference: P003/20