Virgin Mini London Marathon
The Virgin Money Giving Mini London Marathon takes place over the final three miles of the London Marathon course and is for young people aged 11 to 17.
2021 results
The 2021 Virgin Money Giving Mini London Marathon took place on Sunday 3 October. 34 athletes took to the streets of London to represent Richmond in the Borough Challenge and one athlete took part in the ambulant event.
The course was 2.6K long, stretching from Temple Place to The Mall. The event comprised entrants from the nine regions of England, Scotland, Northern Ireland and Wales, and included teams from all 33 London boroughs.
There were top 10 finishes for the teams in each of the age groups:
Team results

| Team | Finishing place |
| --- | --- |
| U17 Boys | 3rd |
| U15 Boys | 10th |
| U13 Boys | 3rd |
| U17 Girls | 8th |
| U15 Girls | 5th |
| U13 Girls | 5th |
Stand out performances came from Sam Nesbitt who finished 4th in the U17 Boys category and Arthur Milles who won the U17 Boys Ambulant Mini Marathon.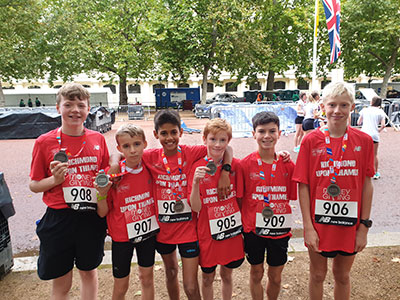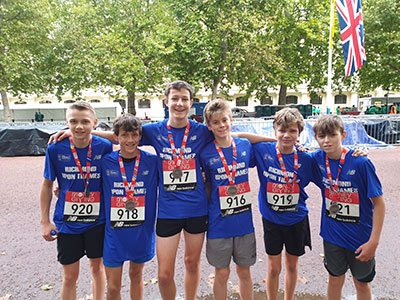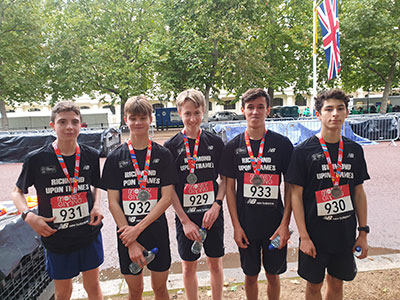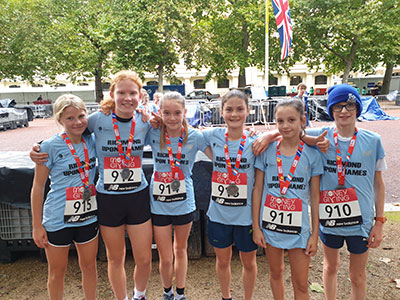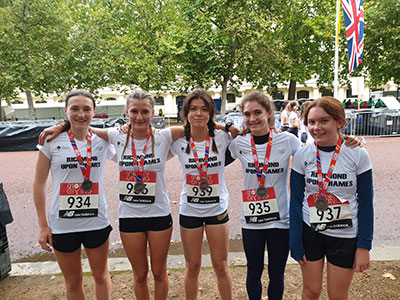 The event for 2022 is due to take place on 2 October 2022. Trial information will be available in June 2022.
Past events
Virgin Money Giving Mini London Wheelchair and Ambulant/Para Marathon
There are events for young wheelchair athletes and athletes which a physical or sensory impairment. If you would like to enter the Virgin Money Giving Wheelchair or Ambulant/Para marathon you need to apply to the organisers directly.
Details of the event and how to contact them can be found online at www.minimarathon.co.uk.
Contact
If you would like to find out more about Mini Marathon, please contact the Sports Development Team:
Telephone: 020 8831 61334
You can also sign up to our Sport in Richmond Newsletter.