Virgin Money Giving Mini London Marathon 2017
COVID-19: Sports update - March 2021
Following Government guidance, our Sport and Fitness Centres (including pools) are now beginning a phased reopening.
We are currently following the Government's 'Roadmap' for the reopening of our services.
Results from the Virgin Money Giving Mini London Marathon 2017.
2017 results
On Sunday 23 April, while 40,000 runners were taking part in the London Marathon, 34 young athletes from the borough took to the streets to run the last 5km of the course with 1500 others as part of the Virgin Money Giving Mini London Marathon.
The Mini Marathon is a fantastic event and gives young athletes the opportunity to run on the iconic London Marathon course on race day. The athletes start at Old Billingsgate, running along the Embankment, past Big Ben, Buckingham Palace and finishing on the Mall.
Nearly all of the athletes set personal best times and the combination of individual results secured the Richmond Team with an overall 5th place in the event. The Richmond Team have been in the top 5 for the last 10 years which is a fantastic achievement for the team.
Team results

| Team | Finishing place |
| --- | --- |
| Boys under 13 | 6th |
| Girls under 13 | 17th |
| Boys under 15 | 7th |
| Girls under 15 | 3rd |
| Boys under 17 | 2nd |
| Girls under 17 | 14th |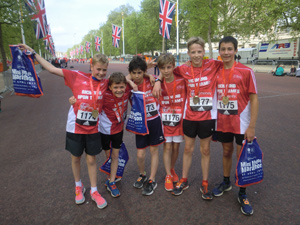 Boys under 13 team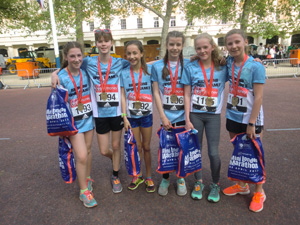 Girls under 13 team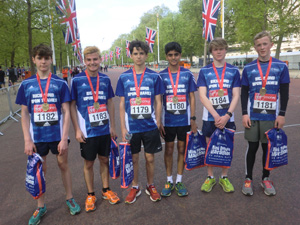 Boys under 15 team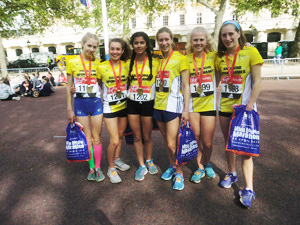 Girls under 15 team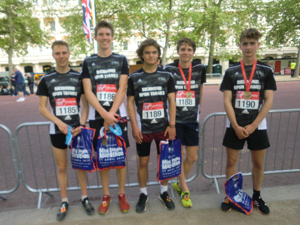 Boys under 17 team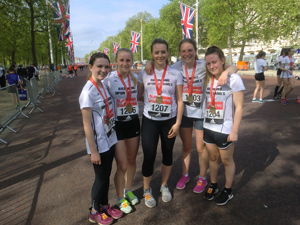 Girls under 17 team