The new layout of the site has created separate zones for residential and trade customers to maximise safety.
Zone 1 - Residential use
Zone 1 has 19 parking bays for residential use only.
Residents can dispose of small recyclable items in this area.
These include:
Gas bottles which must be placed in the locked cage (please ask for assistance)
Paint
Fluorescent tubes
Oil
Batteries
Ink cartridges
Fridges and freezers
Mattresses
Small waste electrical equipment
There are also recycling bins for:
Plastic packaging, cans and glass
Foil
Clothing and shoes
Books
Fire extinguishers
Car batteries
Glass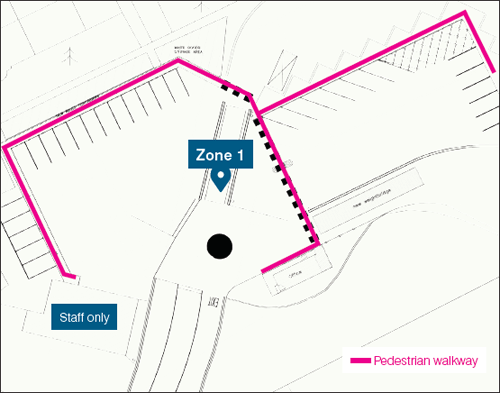 Zone 2 - Residential use
Zone 2 has 13 parking bays and 15 recycling containers for residents use only.
Material that can be recycled in this area includes:
Green waste
Bric brac
Cardboard
Wood
Metal
Hardcore and soil
Other waste that can be disposed of in this area includes:
Hard plastics
General waste
These materials are sent for incineration with energy recovery.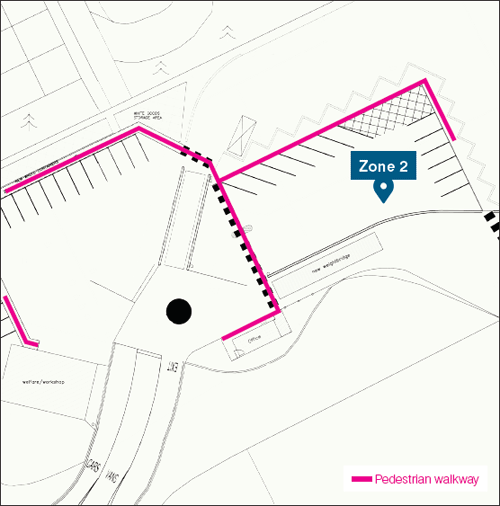 Zone 3 - Trade use
Zone 3 is the recycling area for commercial and trade customers and is accessed by a different route marked above, to keep pedestrians safe.
Here, users can dispose of:
Green waste
Wood
Metal
Construction and demolition waste / building waste, rubble (limited quantities free of charge for London Borough of Richmond upon Thames residents only)
General waste