Coronavirus: New helpline for those who need support
Release Date: 24 March 2020
Vulnerable, isolated residents can now access support from a new Community Hub launched by Richmond Council.
The Community Hub has been set-up to co-ordinate the support being offered by the Council and Richmond's many voluntary organisations during the coronavirus pandemic.
It is a first response for residents, particularly those elderly and/or vulnerable without support networks, who need support to access medical/care services and food supplies. It is designed to help those most in need stay safe and well while they self-isolate at home.
The Community Hub will be linked to the Government's Local Support Scheme, which is set to launch shortly to support those 1.5 million people identified by the NHS as being at highest risk of severe illness and for whom self-isolation is most critical. Those residents will be hearing from the NHS directly with healthcare advice.
Residents will receive a letter from Cllr Gareth Roberts, Leader of the Council, in the next few days with the below information included to make sure all residents are aware of and have access to the Community Hub helpline.
The helpline is for anyone in need of support or who has a question regarding coronavirus. However, it is particularly important for those who are elderly and/or vulnerable.
From today (Tuesday 24 March), you will be able to contact the Community Hub on 0208 871 6555 or covid19support@richmondandwandsworth.gov.uk.
Cllr Gareth Roberts said:
"Please make a note of the Community Hub telephone number and email address to use when needed. By sending a letter to every address in the borough, it is hoped that everyone – including those not online – will be able to reach out and use the Community Hub for support during this distressing and uncertain time.
 "Do not hesitate to pick up the phone or send an email; we have a team of volunteers and staff who are extremely willing to help you.
"You are not alone and together we will get through this."
For all medical enquiries please continue to contact the NHS on 111.nhs.uk or call 111.
Please continue to follow Public Health guidance which can be found at www.richmond.gov.uk/coronavirus_information.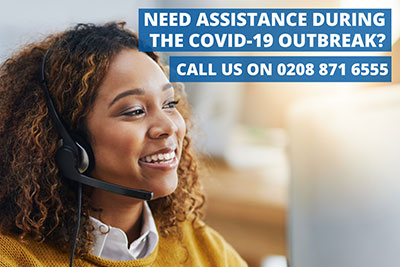 Notes for editors
If you are a journalist and would like further information about this press release, contact Fenna Maynard on 020 8487 5182.
Reference: P094/20