Could you be a Reader Leader?
Release Date: 05 March 2020
Three new Shared Reading groups are coming to Richmond upon Thames Libraries and need literature-loving volunteers to help invigorate the joy of reading.
In partnership with the charity The Reader, volunteers will be responsible for selecting books, stories and poems for the group to read aloud and discuss.
The idea is to create a friendly space where people feel at ease to listen and to contribute as they wish. The Reader Leader encourages group members to respond to the literature personally, sharing feelings, thoughts and memories provoked by the reading.
Reader Leaders will benefit from a three-day training programme, providing volunteers with the necessary skills to carry out this exciting role.
For more information and to apply, email: libraryvolunteer@richmond.gov.uk.
Cllr John Coombs, Lead Member for Libraries and Culture, said:
"The Reader is a powerful charity that helps thousands of people connect through reading and we are proud to have partnered with them.
"Evidence shows that Shared Reading improves wellbeing, reduces isolation and strengthens communities; this is a wonderful opportunity to volunteer and make a different to the lives of others."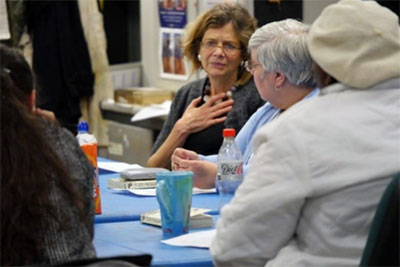 Notes for editors
If you are a journalist and would like further information about this press release, contact Fenna Maynard on 020 8487 5182.
Reference: 073/20