Council agrees to recognise Holocaust Memorial Day annually
Release Date: 04 March 2020
Holocaust Memorial Day will be an annual commemoration in the Council calendar, following agreement at last night's Council meeting.
Holocaust Memorial Day (HMD) is the day for everyone to remember the millions of people murdered in the Holocaust and in the subsequent genocides in Cambodia, Rwanda, Bosnia, and Darfur. 
At the meeting, Members unanimously agreed that:
"The Council recognises the significance of Holocaust Memorial Day and commits to both observing and encouraging its commemoration on an annual basis."
This year, for the 75th anniversary of the Holocaust, two Richmond councillors - Cllr Jo Humphreys and Cllr Andree Frieze, led on a programme of community activities to mark the day. This included a community exhibition at the Landmark Arts Centre showcasing artwork, poetry and prose submitted by schools, community groups and individuals from across the borough.
In addition, two of the Orange Tree Youth Theatre groups explored the theme of standing together for Holocaust Memorial Day and created two short brand-new pieces of theatre.
A special choral workshop celebrating Jewish musical culture was also held.
Other local organisations also organised local events and activities, including the young people at Hampton School.
Cllr Gareth Roberts, Leader of Richmond Council, said:
"Holocaust Memorial Day is a chance for everyone to learn about the past and create a safer future where we challenge prejudice and hatred.
"The borough's programme of activity for Holocaust Memorial Day in 2020 was a borough wide effort.  From schools to libraries, theatre performances to documentary screenings, the borough's activities not only educated people about the past but also inspired action against discrimination and persecution in today's world. I would like to thank Cllr Humphreys and Cllr Frieze for their hard work.
"I would also like to thank Hampton School. They delivered a wide-ranging programme of work - both in the school and supporting others in the family of schools across the borough.
"I was contacted by Hampton School and asked to make this an annual commemoration in Richmond. I believe it is only right that we do this."
At the Council meeting, the motion received cross-party support.
Cllr Paul Hodgins, Leader of the Main Opposition Group, said:
"I am very happy to second this motion. It is right that we continue to remember the Holocaust. Only when we listen, remember and learn from the past can we make sure that it doesn't happen again."
Cllr Richard Bennett, Leader of the Minority Opposition Group, added:
"It is only right that we support this motion. Thank you to the schools and the councillors involved in the 2020 programme of work and I hope that others in the community will help us mark the commemoration in future years."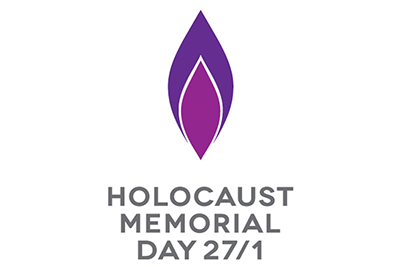 Notes for editors
If you are a journalist and would like further information about this press release, contact Elinor Firth on 020 8487 5159.
Reference: 070/20