Day centres to close to protect vulnerable adults
Release Date: 23 March 2020
Sheen Lane Day Centre in East Sheen, the Access Project Day Centre in Whitton and the Woodville Centre in Ham will be closed from tomorrow (Tuesday 24 March 2020), in order to protect some of the borough's most vulnerable residents from Coronavirus (COVID-19).
Sheen Lane Day Centre is a specialist day centre for people aged 60 and over with a physical disability, frailty and/or sensory loss or impairment.
The Access Project provides care and support for people aged 18 to 65, with physical disabilities, neurological conditions, sensory loss and learning disabilities.
The Woodville Centre is a specialist day centre for adults aged 60 plus who have been diagnosed with moderate to severe dementia.
In line with the Government's guidance on social distancing for everyone in the UK and the urgent need to protect older people and vulnerable adults, the Council has made the difficult decision to close the centres in order to reduce the transmission of COVID-19, particularly for those who are at increased risk of the virus. This includes people over 70 and those under 70 with an underlying health condition, including those with learning disabilities.
The Council understands that for many families this will be difficult as the centres provide vital support and respite. However, under the current circumstances we feel it is the right decision.
All those people who currently access the centres are being contacted today with information regarding the continued support that will be available for them, within their own homes.
This support could include home visits from support staff or from one of the many voluntary organisations who are currently working hard across the borough to support individuals and families who are isolated as a result of COVID-19.
Cllr Piers Allen, Chair of the Adult Social Services, Health and Housing Services Committee, said:
"Protecting our most vulnerable residents is the number one priority for Richmond Council at this time. Inline with the Government guidance, we are reviewing each of our services to make sure no service user or member of staff is being put at risk.  
"We are contacting every family impacted by the closure of the centres and will discuss how arrangements, tailored to each individual, can be put in place to support them whilst they are at home.  
"We understand this is a very uncertain time for residents as we face the unprecedented situation around the rapid escalation of coronavirus.
"We want to reassure residents that, in collaboration with our partners, all necessary steps will be taken to support the well-being of our communities as much as possible."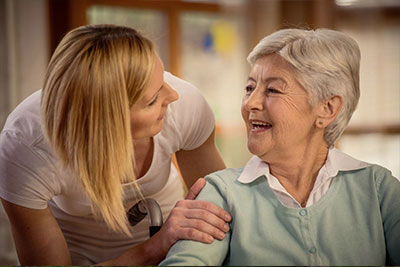 Notes for editors
If you are a journalist and would like further information about this press release, contact Elinor Firth on 020 8487 5159.
Reference: P093/20