Further steps taken to beat Coronavirus
Release Date: 19 March 2020
Following Government guidance on limiting the spread of Coronavirus, schools are to close to most pupils from the end of Friday, while some Council services are being suspended and events postponed, to ensure people are kept safe and staff resources can be directed towards supporting the most vulnerable in our society.
Yesterday (Wednesday 18 March) the Council announced that responding to the Government's guidance regarding social gatherings and encouraging social distancing, all events organised by the Council or scheduled to be held on Council property will be cancelled or postponed (Wednesday).
However, now that the Government has announced that schools will close to most pupils from the end of Friday, the Council is to go one step further and has announced that at 4pm today (Thursday) the borough's sports centres will close.
In addition, from 4pm on Friday the borough's network of libraries will also close. As will our local Children's Centres from Monday 23rd March.
There are no plans to curtail or suspend refuse and recycling collections and these are continuing to operate as normal.
Day centres that support disabled residents and those with learning disabilities are currently being kept open, but this will remain under review.
Residents are reminded to watch the Council website, follow the borough on social media @LBRUT and sign up to the Council's e-newsletter, to ensure that they are kept informed of any other future changes to service delivery.
Cllr Gareth Roberts, Leader of Richmond Council, said:
"The entire organisation of the Council is focussed on putting plans in place to enable the borough to manage life through the next few weeks. Our top priority must be to focus Council resources on maintaining essential core services to vulnerable children and adults. This means closing some services which are non-essential at this time.
"We have taken the difficult decision to close all Council run sport and leisure centres, libraries and children's centres, as well as stopping all events and community bookings on our property.
"Postponing events and suspending services is not something we would ever wish to do, but the crisis situation we face calls for drastic measures.
"In the days and weeks ahead we may have to make other difficult decisions about suspending services. If that situation arises we will absolutely explore all possible alternative ways to continue to deliver those services safely.
"As a father myself, I understand this is an incredibly difficult time for all schools, early years and childcare providers, parents, carers and families.
"Throughout the pandemic, we have been communicating and working with all education settings to keep them updated and help them prepare as best as they can.
"The Council will work through the detail of the government's announcement immediately. Making sure support is in place for children and families in the coming days in our priority and this includes exploring how we support the provision of free meals too.
"I would like to thank our schools for all their hard work over the past few weeks. We are aware that there are significant challenges ahead for school staff, particularly as they have to reorganise themselves to support the education for those children of key workers.
"Please be reassured that we will continue to look further at how we can continue to support schools to provide children and young people with learning and development opportunities throughout this difficult time."
For more information, go to richmond.gov.uk/coronavirus_information.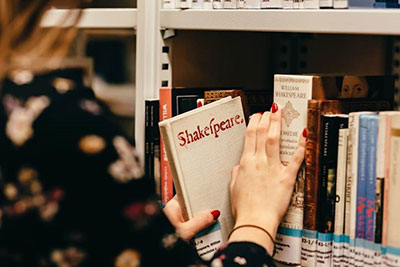 Notes for editors
If you are a journalist and would like further information about this press release, contact Elinor Firth on 020 8487 5159.
Reference: P086/20