Please keep your dog on a lead to ensure social distancing
Release Date: 30 March 2020
See clarification on this subject from Cllr Gareth Roberts, Leader of Richmond Council.
Dog owners are asked to keep their dogs on a lead whilst in local parks and open spaces. Keeping your dog on a lead will help ensure that all park visitors comply with the Government's advice on social distancing – requiring people to remain two metres apart from each other.
This requirement has been introduced across the country to try and prevent the spread of Coronavirus and is in addition to the Public Space Protection Order that is already in place which requires dogs on leads in certain parks in the borough.
Most dogs are well trained and will return to their owners when called.
However, there are significant numbers that do not always comply with their owner's commands and will often interact with other dogs and other park visitors. In these cases the owners often have to approach other people in order to retrieve their dog.
It is these unnecessary encounters that this change is designed to prevent.
Cllr Martin Elengorn, Chair of the Environment and Sustainability Committee, said:
"We are of course aware that this will involve an unwelcome change for some dog owners. But I think we all agree that we need to work together to do everything we can to prevent the spread of the virus.
"Unfortunately, some dogs won't automatically obey their owners and could create situations where their owners and other park visitors have to come into closer proximity than is safe at the moment.
"This is a polite request that will be relaxed as soon as the medical situation improves and the threat of Coronavirus has diminished.
"Until that happens, we'd like to thank our residents and park visitors for their understanding and their patience in this emergency period."
"There has been some misunderstanding on the Council's stance regarding dogs in our parks. There is no blanket ban on dogs being allowed off their leads in our parks. This was never the intention.
"We are not insisting that dogs be kept on leads while being walked, except in those areas where the roaming dogs are restricted by the current Public Space Protection Order. The intention of the below communication was solely to offer guidance, as to how dogs could be walked while observing social distancing protocols.
"Dogs are sociable by nature, and unfortunately this means they sometimes tend to make a be-line for each other, and sometimes people, when on walks. Clearly this could lead to circumstances where owners need to intervene and that could compromise social distancing rules. This guidance offered was merely intended as a suggestion to avoid scenarios such as that. All we ask, as with so many aspects of the current measures, to limit the spread of the current pandemic, is that people use their good judgement to help us all stay safe."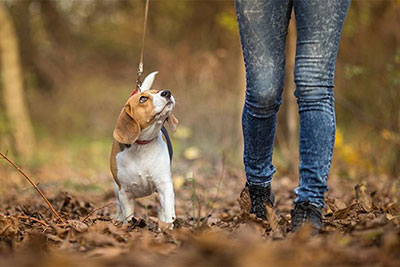 Notes for editors
If you are a journalist and would like further information about this press release, contact Elinor Firth on 020 8487 5159.
Reference: P103/20