We must work together to beat Coronavirus
Release Date: 18 March 2020
Local events are to be cancelled or postponed as the Council works hard to beat Coronavirus in Richmond upon Thames.
As part of the Council's emergency planning procedures, officers have been reviewing all services to ensure that appropriate actions are being taken to protect residents and staff, inline with the latest Government guidance.
It is clear that as the situation with Covid19 escalates, Richmond Council will have to work differently to prioritise the wellbeing of everyone. In particular, the need to prioritise vulnerable residents in most urgent need of help. As a result, it is inevitable that services will be impacted and, in some cases reduced.
Therefore, following Government guidance regarding social distancing, all public events held on Council premise or property will unfortunately cancelled or postponed. This includes; postponing Mayoral fundraising events, art exhibitions in our galleries, community bookings in our parks and open spaces, sporting events and other bookings in York House. All those who have bought tickets for Council run-events or have hired venues, will be contacted directly to discuss re-booking or refunds. 
Whilst Council run libraries and sports centres currently remain open, both services will be under review and should Government guidance change, they may close with short notice.
The Council website has further information regarding these service changes.
In addition, residents are reminded to make sure they are following the most up- to-date Public Health England guidance. If you are showing symptoms – please stay home for seven days. If you live with someone, please stay home for 14 days. Do not take unnecessary risks and take note of new advice on social distancing.
The Council has committed to regularly updating residents on the actions being taken locally to beat Coronavirus. This includes; detailed information on the website, a regular e-newsletter, social media content, daily video from the Leader and message from the Director of Public Health. A letter is also being sent to 85,000 households across the borough over the next few days, outlining how to access support if needed and signposting residents to guidance on how to get involved supporting others in the community.
Cllr Gareth Roberts, Leader of Richmond Council, said:
"Over the past few days we have all seen that the situation with COVID-19 has developed quickly. It is clearly challenging and like you, I am very concerned. This is a crisis that impacts us all.
"Officers in the Council have been working hard to make sure that our services are prepared and resilient. Everyone is focused on safety and wellbeing of all our residents and staff.
"We must ensure that our services follow the ever-changing Government guidance, whilst protecting our most vulnerable residents.
"Cancelling or postponing events and closing services is not a matter of choice. It will be essential. And over the next few days, I am sure that we will have to make a number of difficult decisions about services. If we do need to cancel, postpone or close activities or services, we will also look at whether there are other ways they can be delivered.
"For those residents who are already unwell and self-isolating at home, please take care. And, if you need help there is local support available. We are writing this week to every household with that information.
"I would like to thank the valiant efforts of our health colleagues and Council staff.  None of us are immune to Coronavirus and many public servants are putting their own health on the line daily to support others.
"Everyone can help buy rigidly following the Public Health England guidance. Don't take risks. This isn't the time. We all have a responsibility to work together to beat Coronavirus."
For more information, go to: www.richmond.gov.uk/coronavirus_information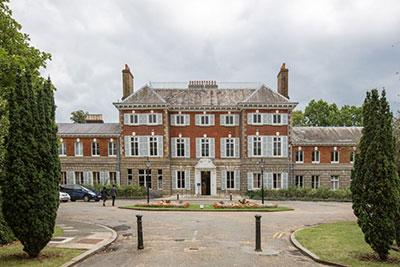 Notes for editors
If you are a journalist and would like further information about this press release, contact Elinor Firth on 020 8487 5159.
Reference: P085/20