Youth Council launches health and wellbeing survey
Release Date: 13 March 2020
Young people in Richmond upon Thames are being asked to take part in an online survey to help identify the gaps in support for health and wellbeing services locally.
The survey has been designed by the borough's Youth Council in partnership with the Council's Public Health Team. The Youth Council is made up of young people from schools across the borough. It is targeted at 11 to 17-year olds who live or go to school in Richmond upon Thames and looks at areas such as youth services, wellbeing support at school and healthy lifestyles.
The results of the survey will be used to help shape services in the future.
Feedback will be anonymous. However, as an incentive, participants will be entered into a prize draw to win a £50 voucher. In addition, the school who submits the greatest number of entries will win £500 towards student wellbeing related activities.
Lydia Roebuck, Vice Chair of the Richmond and Kingston Youth Council, said:
"Working with public health was productive and gave me a new perspective on consultations work."
"Developing this survey was a collaboration and the outcome was unbelievable. It's so important young people have their day on these ranges of issues.
"I think it is fair to say everyone should be proud of what we created. The team was very innovative and youth-friendly!"
Cllr Penny Frost, Chair of the Education and Children's Services Committee, added:
"We put children and young people at the heart of all we do, and ensuring we effectively support the health and wellbeing of our young people is vitally important.
"We have been using a collaborative approach with children, young people, schools and other partners to truly work together to develop and deliver services to improve the health and wellbeing of Richmond upon Thames families. To continue to do this, we need to hear from those impacted by our services as these views must be central to the future of service delivery.
"I look forward to hearing the views from the young people across the borough."
The deadline for feedback is 9 April 2020.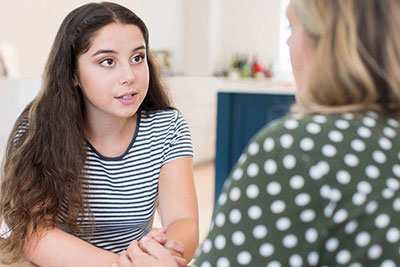 Notes for editors
If you are a journalist and would like further information about this press release, contact Elinor Firth on 020 8487 5159.
Reference: P082/20