Join the Community Conversation in 2021
Have you got something to say about where you live? We want to hear your views about your local area, what matters to you and your ideas about the future.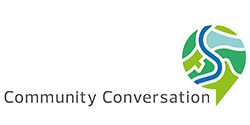 About the Community Conversation
The Community Conversation is the Council's engagement programme. It gives residents and businesses an opportunity to meet their local ward councillors via borough wide events and have their say on what matters to them locally and specific issues via a series of themed discussions. 
If you have any ideas about how we can reach residents who want to have a say online, using social media or by alternative methods. Please let us know by emailing communityconversations@richmond.gov.uk.
Current ward events
During the COVID-19 pandemic, the Council ran its local Community Conversation ward events on Zoom, giving residents and businesses the chance to come and hear from their local ward councillors and give their views on local issues. These events proved to be very popular, and while government guidance for 2021 remains uncertain we will continue to host them online this year.
Over 1,200 people registered for the first round of events, sharing their thoughts on issues such as impact of coronavirus, community safety, environmental issues and education.
We are now holding a series of dedicated discussions on the Future of our high streets and town centres.
Residents are invited to join the Council and have their say on the future of their local high street or town centre, sharing their vision and ideas in a series of virtual community engagement events, as well as to put questions to their local Councillors about other key issues.
Supporting shops, pubs and restaurants, and other venues and businesses is critical for economic recovery after the COVID-19 pandemic, but so is creating a sense of place that connects local people to the area and makes it somewhere visitors keep returning to.
The Council wants to hear how you want use your local high street or town centre post-pandemic:
How you move around
How you socialise
How it supports your health and wellbeing
The role it plays in your community.
Your views and ideas will help the Council generate plans for the future, including feeding into the new Local Plan, priorities for the development of the borough.
By registering for the event, attendees are agreeing to the event etiquette and guidance.

(pdf, 267 KB). Those who register via the links below will be sent a link to the event 24 hours and 20 minutes before each event.
Register for an event
2021 virtual sessions

| Area | Date |
| --- | --- |
| North Richmond and South Richmond | Wednesday 23 June 2021, 6.30pm |
| Kew | Tuesday 6 July 2021, 6.30pm |
| Teddington, Hampton Wick, Fulwell and Hampton Hill | Wednesday 14 July 2021, 6.30pm |
| East Sheen, Mortlake and Barnes Common | Tuesday 20 July 2021, 6.30pm |
| Hampton and Hampton North | Wednesday 15 September 2021, 6.30pm |
| Barnes | Thursday 23 September 2021, 6.30pm |
| Ham, Petersham and Richmond Riverside | Thursday 30 September 2021, 6.30pm |
| West Twickenham and South Twickenham | Tuesday 5 October 2021, 6.30pm |
| Whitton and Heathfield | Wednesday 6 October 2021, 6.30pm |
| Twickenham Riverside, St Margarets and North Twickenham | Wednesday 13 October 2021, 6.30pm |
Previous events
See the 2019 Community Conversation minutes and videos
See the 2020 Community Conversation minutes and videos
Themed events
The themed Community Conversations continue in 2021 where we bring together a panel of professionals to offer guidance and information on each theme, followed by a discussion with attendees focusing on problems and solutions.
These events will include such themes as:
Reinvigorating the high street
LGBTQ+ provision in the borough
Domestic abuse
Support for unpaid carers
Further information 
For more details contact us by email at communityconversations@richmond.gov.uk