Be kind, be considerate<br><br>
Date: Tuesday 17 March 2020
Author: Councillor Rob O'Carroll
Title: Disability Champion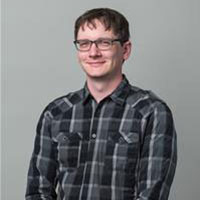 This is not the column I was planning to write. I was going to write about the themed conversation I am working on with officers along with Richmond AID and RUILS Charity on the topic of 'Making Accessible The Default.'
However, given current events I find it necessary to talk about the coronavirus (COVID-19) pandemic.
Now is the time to keep calm, to come together as a community and to take sensible precautions. It is also a time to think of those who are most vulnerable and be aware of how our actions impact others in a time of need. Whilst panic buying and stockpiling foods and supplies can feel like a way of taking back control in a time of uncertainty, it leaves others without. Please remember this.
One of the great pleasures of living in Richmond upon Thames is the strong sense of community. This is particularly evident when it comes to volunteering – we have a huge number of voluntary and community groups that work across the borough. It is therefore not surprising that residents have been quick to offer support to those who need it during this difficult and distressing time.
The Council is now centralising volunteering efforts, so if you would like to get involved please view How you can help.
Look out for your loved ones, your neighbours and your own health. Together we are stronger, and we can get through this. Be safe, be kind and be considerate.
Please continue to follow government guidance on coronavirus (COVID-19).