Libraries are at the heart of communities in the borough
Date: Tuesday 25 February 2020
Author: Councillor John Coombs
Title: Vice-chair of the Planning Committee, Spokesperson for Arts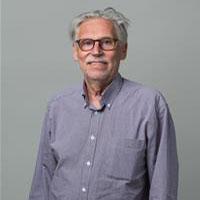 The UK's annual library survey revealed the great news that libraries in Richmond upon Thames are amongst the most popular and frequently used in London. The borough took the number one spot for number of books issued per 1,000 people, as well as receiving the highest number of requests. Read more about the survey.
Volunteers play a vital part in the borough's libraries' success. We have over 150 volunteer helpers that enable libraries to offer extra facilities to support the local community. One of these activities is providing a home delivery service to people that are unable to get to their local library due to age or disability. Volunteers spend time getting to know the type of books, audiobooks, CDs or DVDs these people prefer and then deliver and collect the items every six weeks free of charge.
Libraries often lie at the heart of our communities and as a volunteer you help provide an invaluable service that spreads knowledge and learning across the community. If you would like to get involved, you can learn more about volunteering at your local library.
To ensure our libraries remain relevant and at the centre of communities in the borough, the libraries service offer much more than a vast selection of books. From its annual month-long Literature Festival, to regular author talks, history lectures and quiz nights that take place throughout the year, there is something for everyone to get involved in. You can find out more about all the exciting events and activities that take place in our libraries.
Additionally, and perhaps less well known to residents, our libraries offer less conventional services; you can collect green waste bags, purchase stationary and recycle small electrical items from your local library. They are also home to the Community Noticeboards where you can find out everything important that's happening in the borough.
Cuts to local authorities mean that 800 libraries have tragically had to close their doors across the UK since 2010. Despite this, I am confident that the borough's library service and its dedicated volunteers will mean that Richmond's libraries will continue to flourish and fulfil the needs of the communities they serve.